December 6, 2016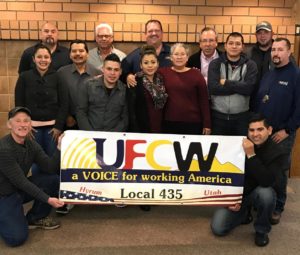 On Nov. 30, members of UFCW Local 435 who work at the JBS plant in Hyrum, Utah, ratified a new union contract by an overwhelming majority. The new five-year contract includes substantial wage increases, improved bidding (promotion) language, a sustainable health care package, and grade increases.
This contract includes the largest wage increases members in this plant have ever won, and would not have been possible without the recent membership growth, as well as a committee that was willing to fight for a good contract.
"I thought this process would be done in one day," said Taner Atwood, a JBS worker and member of UFCW Local 435 who was new to the bargaining committee. "I did not know there was so much involved in negotiations. It took longer than expected, but a good contract is worth the wait. The members look forward to working together to grow and build the union."
November 22, 2016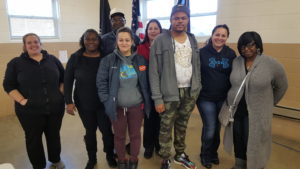 On Nov. 20, 2,400 workers at the Tyson Fresh Meats pork processing plant in Waterloo, Iowa, ratified a new contract. The workers are members of UFCW Local 431.
The new five-year contract includes $2.60 in wage increases for the five-year term of the contract, with $1.10 per hour upon ratification; $.50 per hour wage increases in years two and three; and $.25 per hour wage increase in years four and five. The contract also includes an additional paid holiday, and increases vacation leave to four weeks after ten years of employment.
"This was a team effort between UFCW Local 431, our bargaining committee, our members and UFCW International to help close the wage gap in the pork industry," said UFCW Local 431 President Jerry Messer. "I would like to thank everyone involved for helping to secure this contract. I am proud of each and every one of our members."