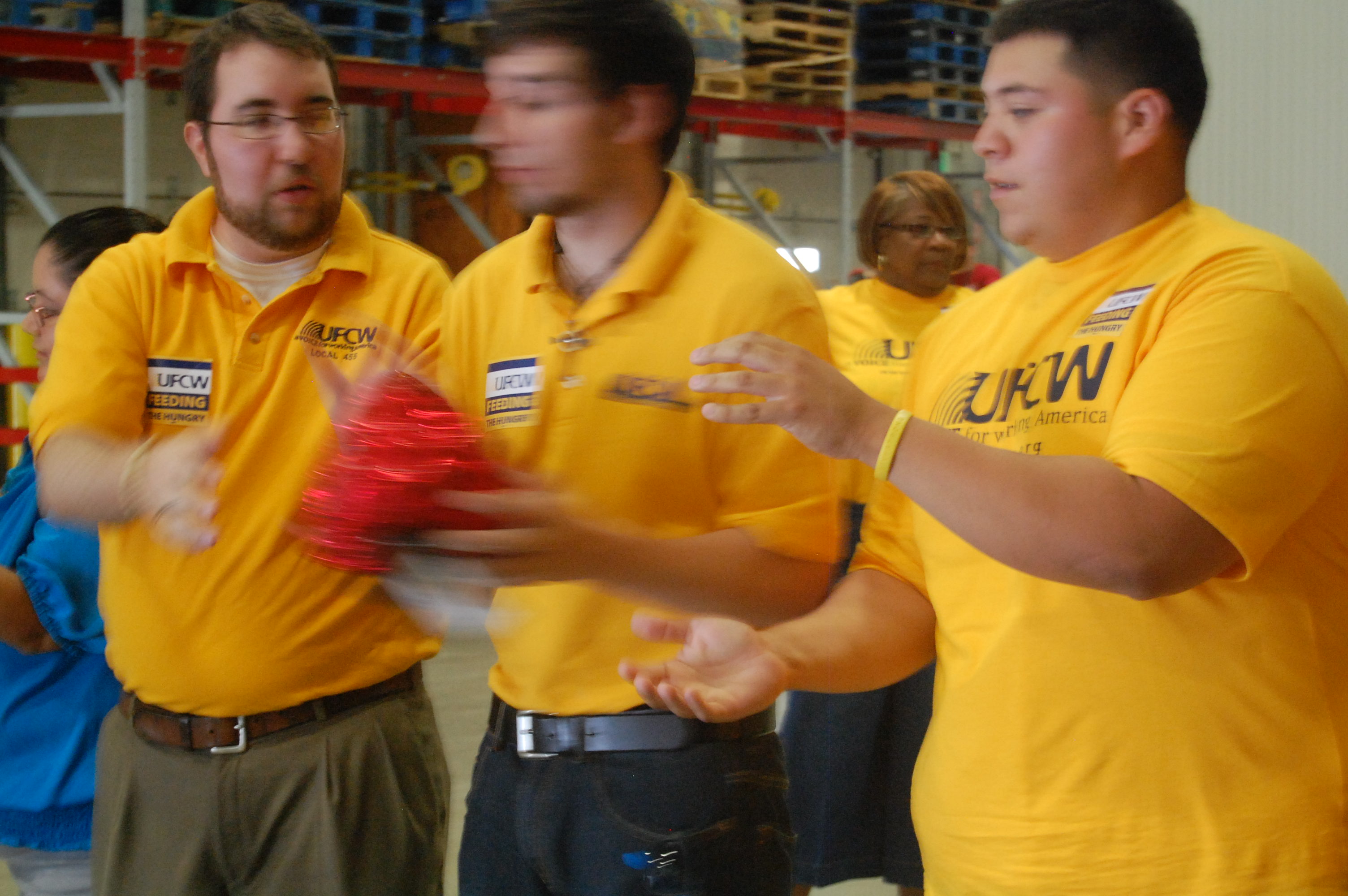 Real People. Real Action.
We're the United Food and Commercial Workers International (UFCW), a proud union family of 1.3 million hard-working men and women working together to provide a better life for our families and yours.
Give Back.
Our union family is building worker and community leaders that will meet the needs and aspirations of working families. We want to strengthen our communities to achieve economic, racial and social justice.
Speak Out.
Our members know that no one should struggle alone. It only takes one conversation to create lasting change that grows power for working people. Join us and amplify the voices of our membership.
Take a Stand.
People who are a part of UFCW have joined together to take back control of their lives. We are committed to creating a diverse, inclusive democracy for our communities and workplaces.
We believe every hard-working man and woman has earned the right to a better life.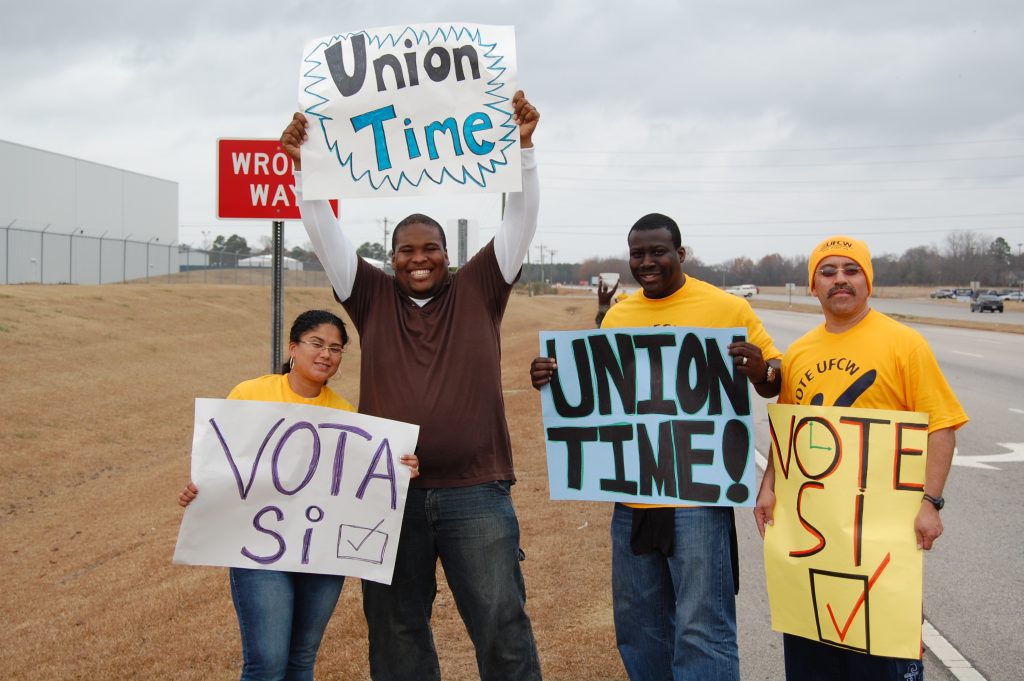 Stick together and win.
For our members, we negotiate better lives for our union family and work with irresponsible employers to help make them more responsible employers. For nonmembers who want a better life, we're here to make a real difference in the lives of those workers who want to make their employers better and are tired of struggling alone.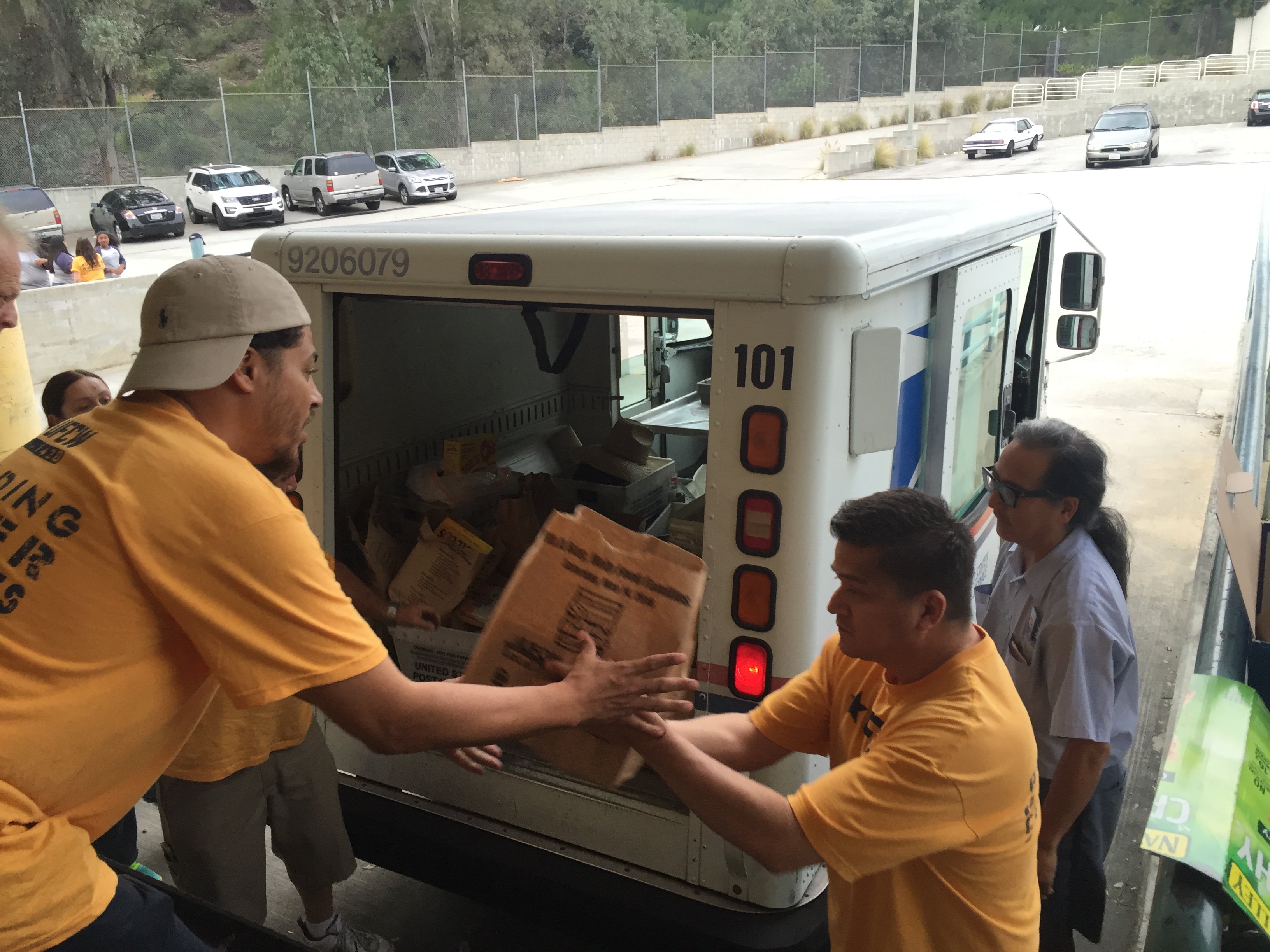 Make a Positive Impact
Making a positive impact in the lives of others isn't easy, but we're committed to improving our communities, and the lives of our customers and co-workers. From helping feed the hungry to working together with employers to make positive change, we know the power we all have to make a difference in the lives others.
Rain or Shine, UFCW is Family
 We are 1.3 million qualified and empowered working men and women who are determined to create a better and more just workplace. We are working with responsible employers in the U.S. and Canada, and around the world, to ensure workplace safety and improve wages and benefits. We are the UFCW, and by standing together, we can make a difference.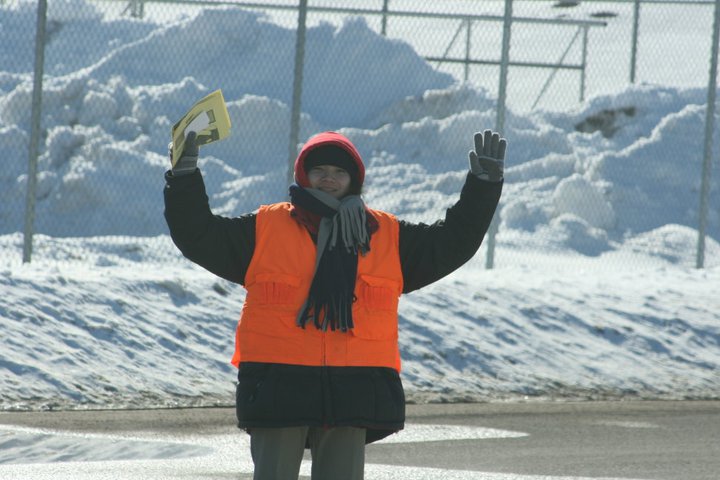 October 14, 2003
PRESS RELEASE
Friday, Oct. 10, 2003
UFCW Supermarket Workers Reject Employers' Offer Vote Overwhelmingly To Protect Health Care and Retirement Benefits
In elections this week at seven local unions of the United Food and Commercial Workers, almost 70,000 supermarket workers in Southern California voted overwhelmingly to reject the demands of their employers and to authorize their leaders to call a strike. The vote to reject the proposals surpassed 97 percent.
Some 85 percent of workers eligible to vote did so in an unprecedented turnout of support for rejection of the offer.
The three supermarket companies – Albertson's, Safeway (Vons) and Kroger (Ralphs) – have been working together to impose a package of severe cuts in benefits for their employees. In addition, they aim to set up a ""second tier"" of wages, benefits and working conditions for new employees – in effect making them second-class citizens in their own workplaces.
Workers have also announced that they will only target one supermaket chain in order to avoid inconveniencing their customers. Workers at the two other supermarket chains will urge their employers to allow them to stay on the job and not to act on Employer threats to lock the workers out of the stores. The other chains are urged by the seven locals on behalf of their customers and neighbors not to spread the dispute by engaging in a retaliatory lockout .
The seven local unions represent supermarket employees and other workers from Bishop in the north to the Mexican border in the south and from the Pacific Ocean in the west to the Nevada and Arizona borders in the east.
The 1.4-million-strong United Food and Commercial Workers International Union is the largest private-sector union in North America. It represents employees of  supermarkets, pharmacies, health agencies and other companies and organizations throughout the United States and Canada.
UFCW MEDIA CONTACTS:
Greg Denier, 202-256-7851 (cell)
Ellen Anreder, (818) 591-7480, (818) 416-9400 (cell)
Barbara Maynard, (323) 850-1356. (323) 855-8739 (cell)