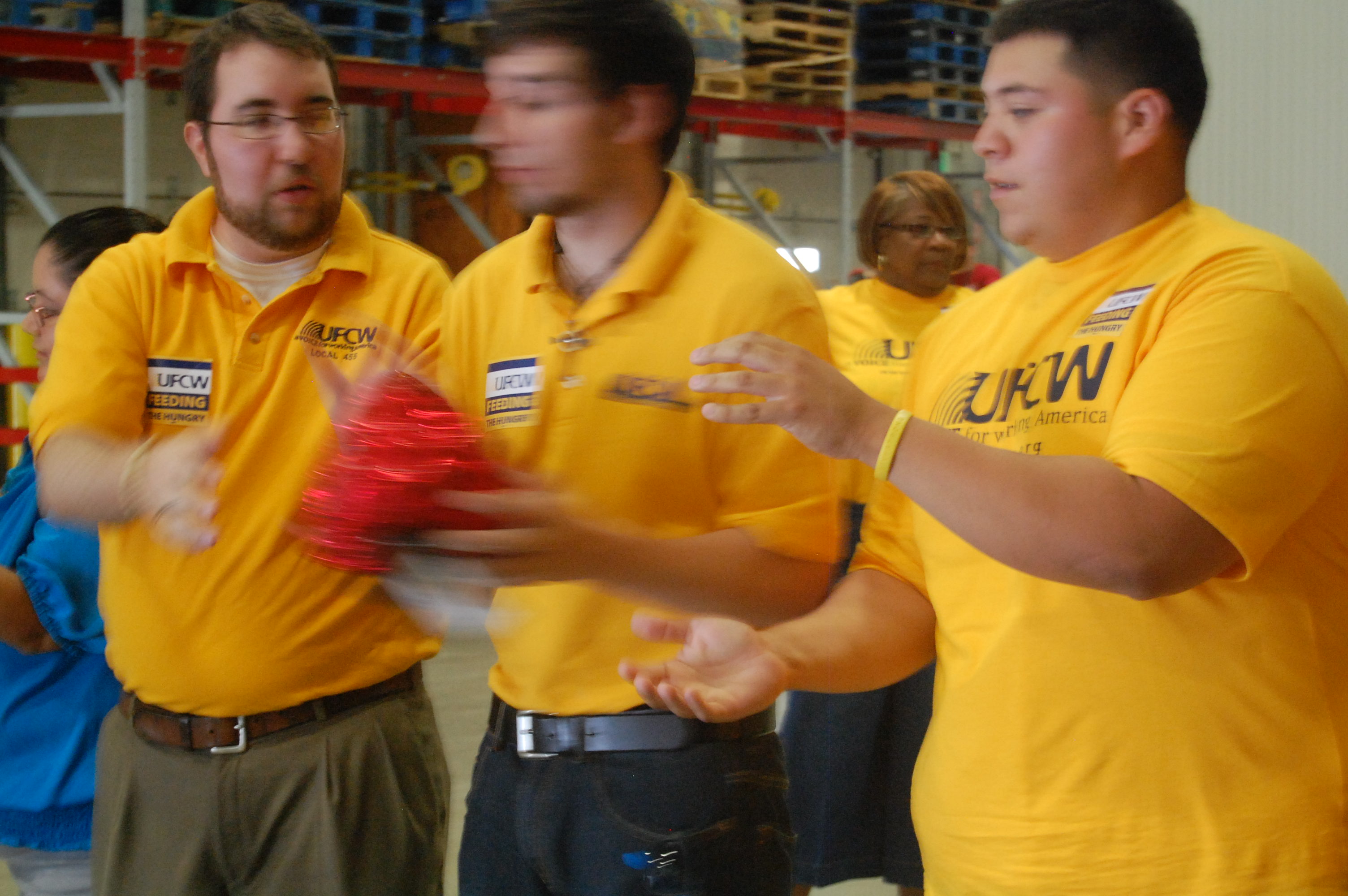 Real People. Real Action.
We're the United Food and Commercial Workers International (UFCW), a proud union family of 1.3 million hard-working men and women working together to provide a better life for our families and yours.
Give Back.
Our union family is building worker and community leaders that will meet the needs and aspirations of working families. We want to strengthen our communities to achieve economic, racial and social justice.
Speak Out.
Our members know that no one should struggle alone. It only takes one conversation to create lasting change that grows power for working people. Join us and amplify the voices of our membership.
Take a Stand.
People who are a part of UFCW have joined together to take back control of their lives. We are committed to creating a diverse, inclusive democracy for our communities and workplaces.
We believe every hard-working man and woman has earned the right to a better life.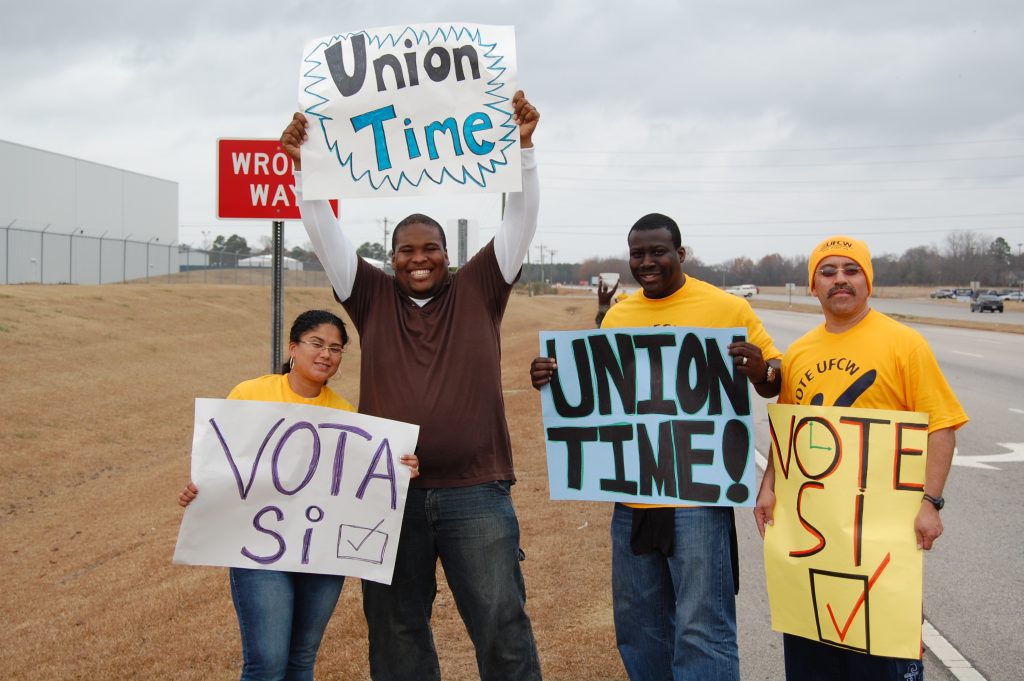 Stick together and win.
For our members, we negotiate better lives for our union family and work with irresponsible employers to help make them more responsible employers. For nonmembers who want a better life, we're here to make a real difference in the lives of those workers who want to make their employers better and are tired of struggling alone.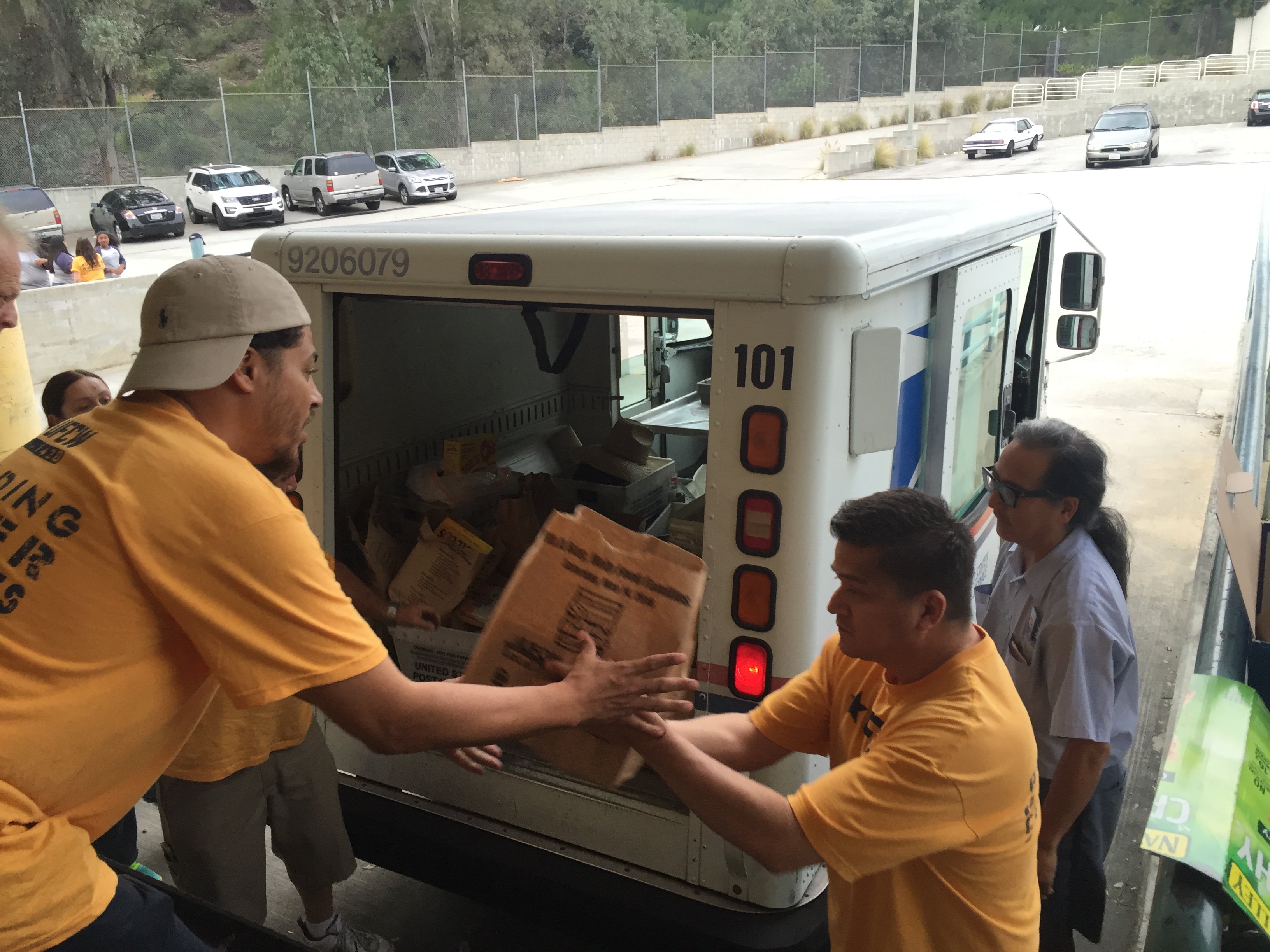 Make a Positive Impact
Making a positive impact in the lives of others isn't easy, but we're committed to improving our communities, and the lives of our customers and co-workers. From helping feed the hungry to working together with employers to make positive change, we know the power we all have to make a difference in the lives others.
Rain or Shine, UFCW is Family
 We are 1.3 million qualified and empowered working men and women who are determined to create a better and more just workplace. We are working with responsible employers in the U.S. and Canada, and around the world, to ensure workplace safety and improve wages and benefits. We are the UFCW, and by standing together, we can make a difference.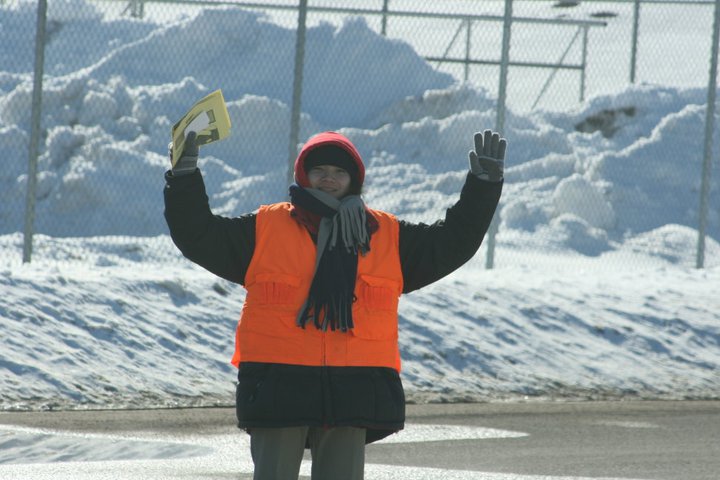 August 4, 2003
Company Ordered to Turn Over Information to Union
When meat cutters at a Jacksonville, Tex., Wal-Mart voted for United Food and Commercial Workers Local 540 representation, the company refused to recognize the union—and suddenly changed the job functions of the meat cutters with a change to case-ready meat. Wal-Mart believed it had successfully circumvented the UFCW's first victory at one of its stores—until a National Labor Relations Board Administrative Law Judge ordered the company to recognize and bargain with Local 540 over the effects of the change to prepackaged meat. This order comes more than three years after the original union election.
""Changing the way all of its store sells meat shows the extent to which Wal-Mart will go to keep the union out of its stores,"" says UFCW Executive Vice President Mike Leonard. ""Anytime management concocts a scheme to ratchet down people's livelihoods, it says a lot about the real nature of the company.""
Wal-Mart quickly changed how the Jacksonville store's meat department operated after the workers voted for Local 540, making the meat cutters into ""sales associates."" The sudden switch to case-ready meat became evidence of the scope of Wal-Mart's anti-union strategy. Wal-Mart even boasted to its managers in a Powerpoint presentation, ""It's the ultimate union avoidance strategy!"" The meat cutters' specialized skills were devalued once their work assignments were changed.
""The absence of future wage increases, coupled with the effects of inflation, constitute a very demonstrable and adverse effect,"" the judge concluded. ""The elimination of work requiring their special skills greatly affected both job satisfaction and future earning potential."" The judge has ordered Wal-Mart to recognize UFCW Local 540 as the bargaining representative for the meat cutters, and restore the department to its prior structure. The judge also ordered Wal-Mart to bargain with Local 540 concerning the effects of the decision to eliminate meat cutting from the Jacksonville store. Wal-Mart must provide the information regarding decision to switch to prepackaged meats that it withheld from the workers' union at the time of the change.
On Tuesday, Local 540 President Johnny Rodriguez formally requested the start of bargaining with Wal-Mart. Such negotiations would mark the first time that Wal-Mart and the union would sit at the bargaining table.
""This is a historic decision – the first bargaining order issued against Wal-Mart in the United States,"" explains Leonard. ""It is a victory for all Wal-Mart workers who are fighting for a voice at work.""
The meat cutters in Jacksonville became the first group of workers to vote for union representation at Wal-Mart in February, 2000. Just one month later—during a separate NLRB hearing on a union election at a meat department in Palestine, Tex.—Wal-Mart announced it had decided to replace freshly cut meat with case-ready meat-eliminating the need for meat cutters in every one of its stores. Wal-Mart has repeatedly stated that it will not bargain with any union, and has taken steps to prevent workers from organizing in stores across North America.