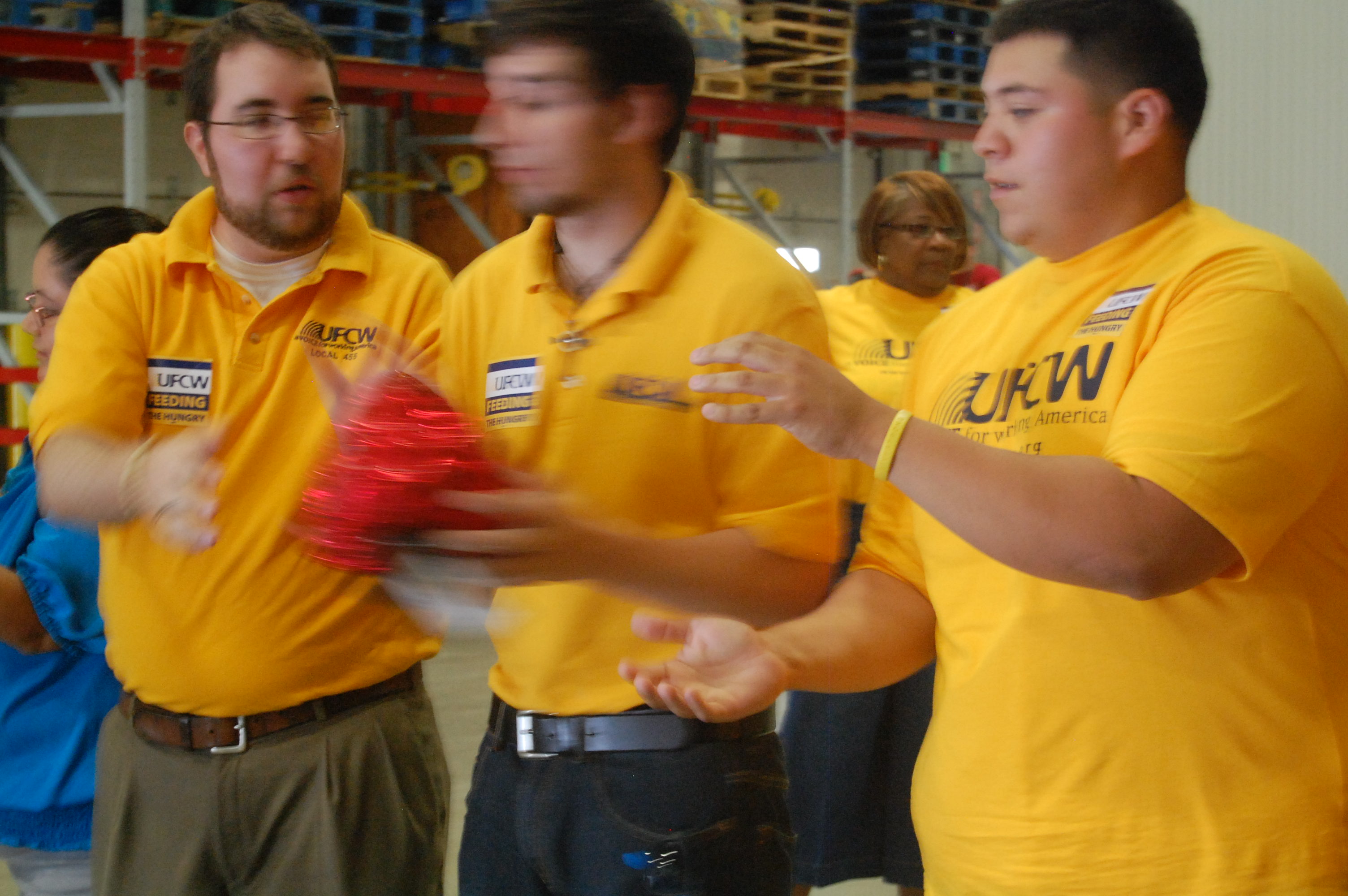 Real People. Real Action.
We're the United Food and Commercial Workers International (UFCW), a proud union family of 1.3 million hard-working men and women working together to provide a better life for our families and yours.
Give Back.
Our union family is building worker and community leaders that will meet the needs and aspirations of working families. We want to strengthen our communities to achieve economic, racial and social justice.
Speak Out.
Our members know that no one should struggle alone. It only takes one conversation to create lasting change that grows power for working people. Join us and amplify the voices of our membership.
Take a Stand.
People who are a part of UFCW have joined together to take back control of their lives. We are committed to creating a diverse, inclusive democracy for our communities and workplaces.
We believe every hard-working man and woman has earned the right to a better life.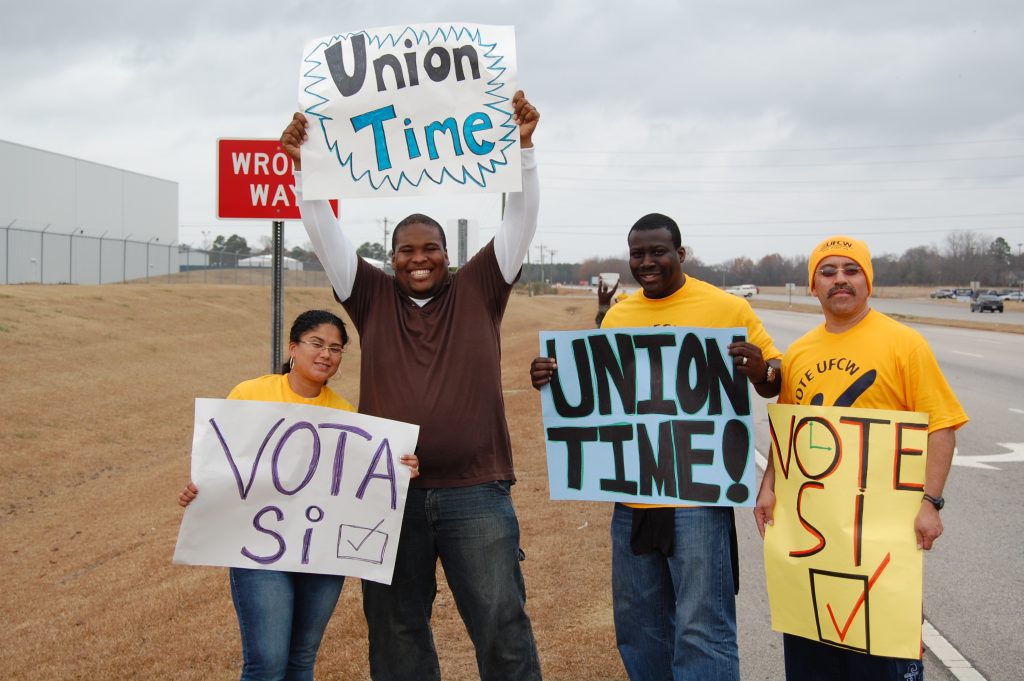 Stick together and win.
For our members, we negotiate better lives for our union family and work with irresponsible employers to help make them more responsible employers. For nonmembers who want a better life, we're here to make a real difference in the lives of those workers who want to make their employers better and are tired of struggling alone.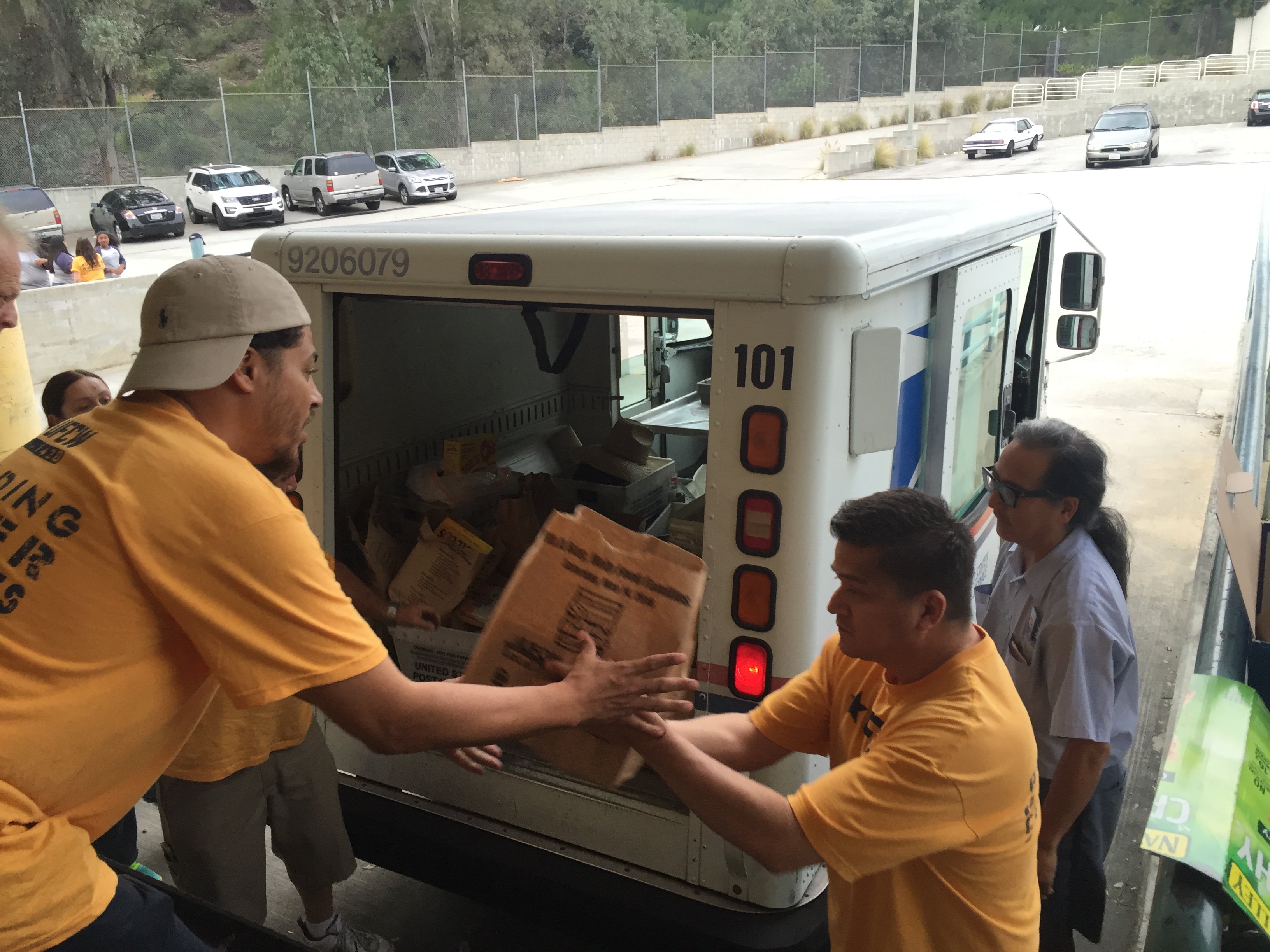 Make a Positive Impact
Making a positive impact in the lives of others isn't easy, but we're committed to improving our communities, and the lives of our customers and co-workers. From helping feed the hungry to working together with employers to make positive change, we know the power we all have to make a difference in the lives others.
Rain or Shine, UFCW is Family
 We are 1.3 million qualified and empowered working men and women who are determined to create a better and more just workplace. We are working with responsible employers in the U.S. and Canada, and around the world, to ensure workplace safety and improve wages and benefits. We are the UFCW, and by standing together, we can make a difference.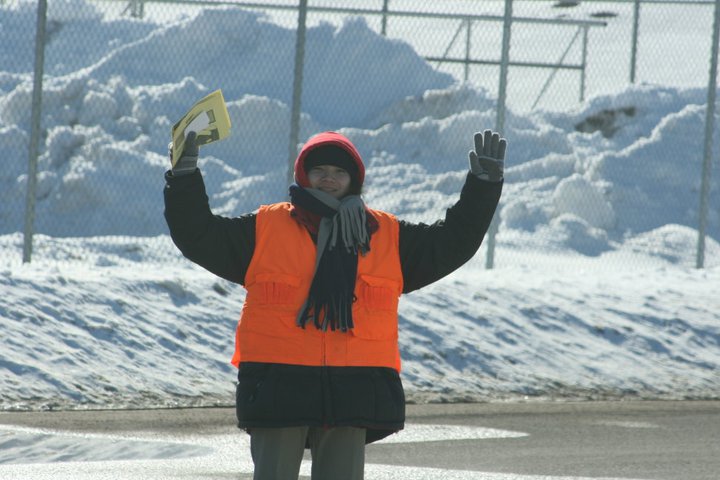 August 4, 2003
United Food And Commercial Workers International Union Convenes in San Francisco July 28 through August 1, 2003
More than 5,000 delegates, alternates and guests to the United Food and Commercial Workers International Union's (UFCW) Fifth Regular Convention will gather in San Francisco, California, July 28—August 1, 2003, to set a working family agenda for 2003 and beyond.
A highlight of the 1.4 million member union's convention will a presidential candidates' forum on health care reform at 2:30 P.M. on July 31, 2003 at the Moscone Center. Confirmed attendees include, Governor Howard Dean, Representative Richard Gephardt, Representative Dennis Kucinich, and Ambassador Carol Moseley-Braun. Senator John Edwards, Senator Bob Graham, Senator John Kerry, Senator Joseph Lieberman, and Rev. Al Sharpton have been invited. Bill Press will moderate the discussion.
UFCW delegates, representing the United States and Canada, will address some of the most urgent economic and social issues including:
· The health care crisis in the U.S. and health care privatization in Canada;
· Wal-Mart's war on North American workers;
· Organizing initiatives to give workers a free choice for a voice at work;
· Labor-management conflict on health benefits and pension programs; and
· The 2004 U.S. general election.
Delegates representing UFCW—America's Neighborhood Union—members in grocery stores, food processing plants, nursing homes, hospitals, manufacturing plants and public service will meet from July 28-August 1, 2003 at the George R. Moscone Center in San Francisco, California. The UFCW is North America's largest private sector union and has consistently grown with aggressive organizing in the growth sectors of the North American economy and workforce.
Featured speakers at the Convention include: San Francisco Mayor Willie Brown (July 28), AFL-CIO President John Sweeney (July 29), Representative Loretta Sanchez (July 30) and, Erin Brockovich (July 31).
The general sessions of the UFCW are open to credentialed members of the press.