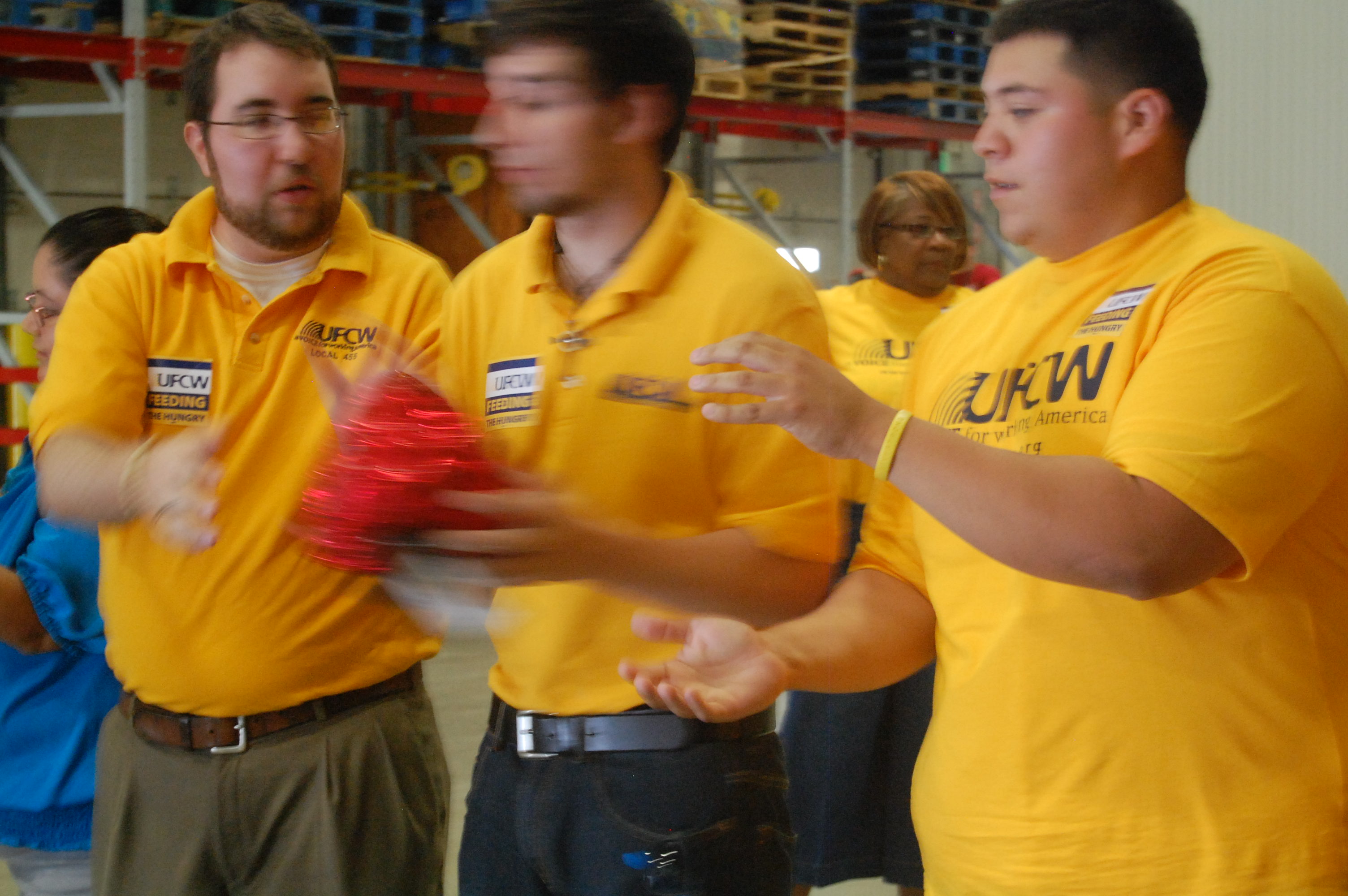 Real People. Real Action.
We're the United Food and Commercial Workers International (UFCW), a proud union family of 1.3 million hard-working men and women working together to provide a better life for our families and yours.
Give Back.
Our union family is building worker and community leaders that will meet the needs and aspirations of working families. We want to strengthen our communities to achieve economic, racial and social justice.
Speak Out.
Our members know that no one should struggle alone. It only takes one conversation to create lasting change that grows power for working people. Join us and amplify the voices of our membership.
Take a Stand.
People who are a part of UFCW have joined together to take back control of their lives. We are committed to creating a diverse, inclusive democracy for our communities and workplaces.
August 4, 2003
Food And Commercial Workers Union Goes National With Wisconsin Strike
Pizza Hut is about to get a lot of unwanted customer attention as the United Food and Commercial Workers Union (UFCW) has dropped approximately a half-million piece mailing to working families across the United States. The mailing asks that Pizza Hut customers contact the company asking that the giant pizza chain make its pizza ""Tyson- free."" The mass mailing comes as part of a national campaign to roll back corporate greed in response to Tyson's effort to rollover striking workers at a highly profitable pepperoni plant in Jefferson, Wisconsin.
The dispute started in late February when Tyson demanded that workers accept a complete elimination of the pension plan for all future workers, unaffordable cost increases for workers' health insurance and a wage freeze on top of a wage cut. After more than 100 years of operation without a strike, Tyson greed forced workers into the street. The meat conglomerate made no pretense about the lack of economic necessity for its demands–the plant is profitable–but, simply stated that the company's intent was to lower the standards at the Wisconsin plant to the level of its non-union poultry operations.
Tyson's recent expansion into pork, beef and processing could face a rough road as workers and communities resist the lowering of living and working standards. Already Jefferson, Wisconsin area merchants and consumers have removed Tyson products from shelves and shopping lists. Now, one of Tyson's biggest customers, Pizza Hut, could begin to feel the heat from its core consumer base, working parents with younger children. In addition to sending e-letters to corporate headquarters, families are being asked to say ""Tyson-free"" pizza toppings when at Pizza Hut.
The unnecessary conflict slams into an image make-over for Tyson as it tries to move from a supplier to a branded item on consumer's shopping lists. The company is spending millions in ad dollars to convince American shoppers of Tyson's premier status in shopping carts and on kitchen tables.
Working families are not fooled by Tyson's glossy advertisements. Log on to www.tysonfamiliesstandup.org to learn more about the striking Tyson workers and to take action on their behalf.
For other UFCW News on the Tyson Strike see below: