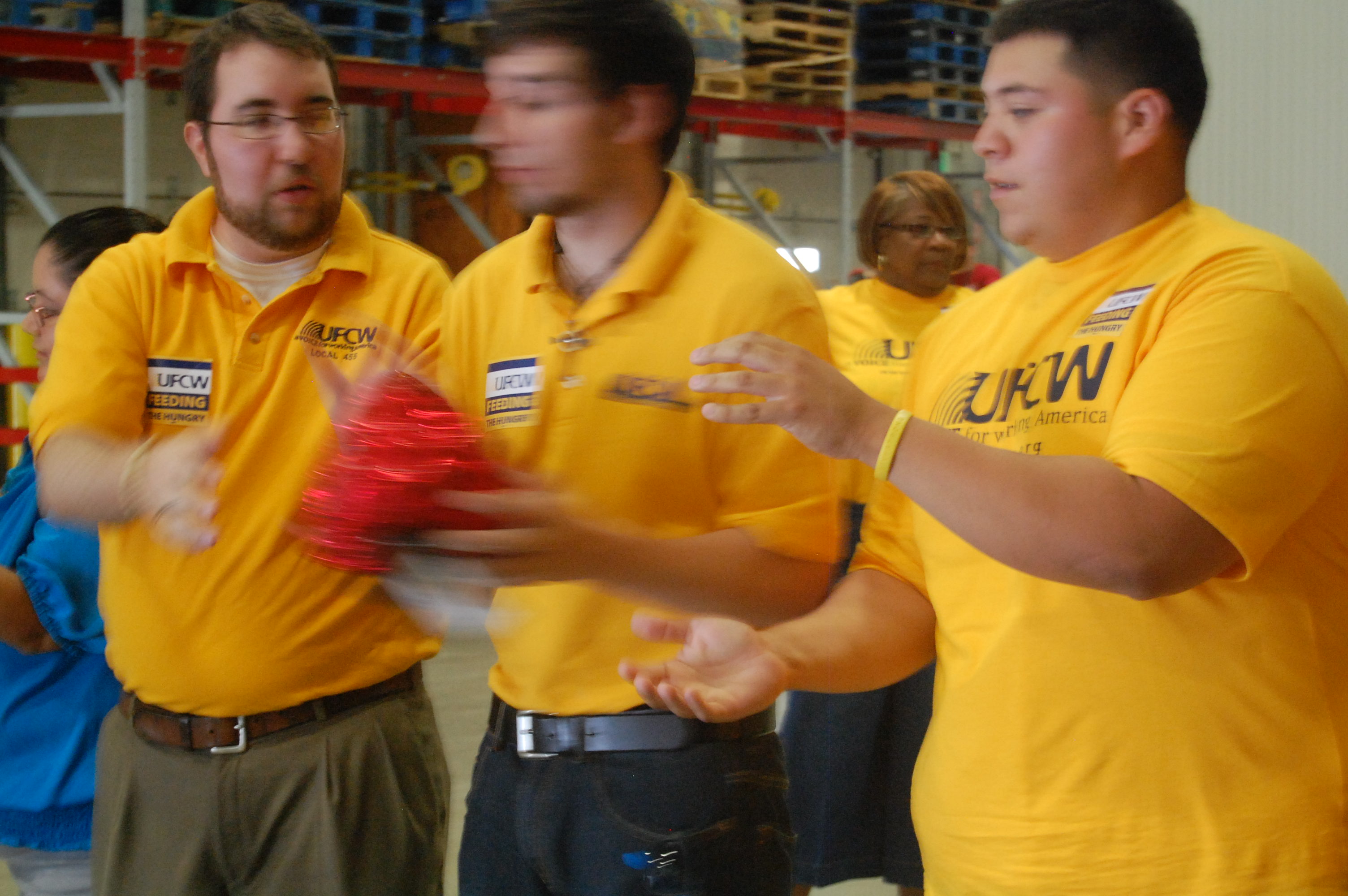 Real People. Real Action.
We're the United Food and Commercial Workers International (UFCW), a proud union family of 1.3 million hard-working men and women working together to provide a better life for our families and yours.
Give Back.
Our union family is building worker and community leaders that will meet the needs and aspirations of working families. We want to strengthen our communities to achieve economic, racial and social justice.
Speak Out.
Our members know that no one should struggle alone. It only takes one conversation to create lasting change that grows power for working people. Join us and amplify the voices of our membership.
Take a Stand.
People who are a part of UFCW have joined together to take back control of their lives. We are committed to creating a diverse, inclusive democracy for our communities and workplaces.
August 4, 2003
The future looks much sweeter for the 330 Domino Sugar workers in Baltimore, Md. The United Food and Commercial Workers Union (UFCW) Local 392 members ratified a new three-year contract on Saturday, January 11, 2003, that ends the 35-day strike.
Workers fought back against company demands to alter their retirement plan, take away two paid holidays and increase health insurance costs. The new contract:
Protects the workers' pension plan by maintaining current benefits and protecting the investments;
Preserves the two paid holidays, Veteran's Day and New Year's Eve, that the company pushed to eliminate;
Provides 2% wage increases for all workers; and
Improves the health care plan.
Over the past 35 days, none of the 330 workers crossed the picket line.
""The Domino Sugar workers stood on the front line against corporate greed and they won,"" said Mark Lauritsen, UFCW International Vice President and Regional Director. ""Their solidarity gives hope to all working families across the country who deserve fair and decent wages and benefits for the hard work they do every day.""
Workers traveled around the country in ""Truth Squads"" to rally support for their strike from sugar workers in New York, Florida and Georgia. The Baltimore community supported workers by honoring their boycott message and by making donations to the hardship fund for workers' families.
UFCW Local 392 President Alex Hamilton said, ""I want to thank everyone who supported us in this struggle for a fair contract. Without the generous donations of the good people of Baltimore and our UFCW brothers and sisters, our fight would have been more difficult our spirits lower.""
The UFCW is the voice for working America, with 1.4 million members in food industries — from processing to retail. The UFCW represents workers in supermarkets across the country as well as food processing, meat packing, chemical, distillery, garment and health care facilities.