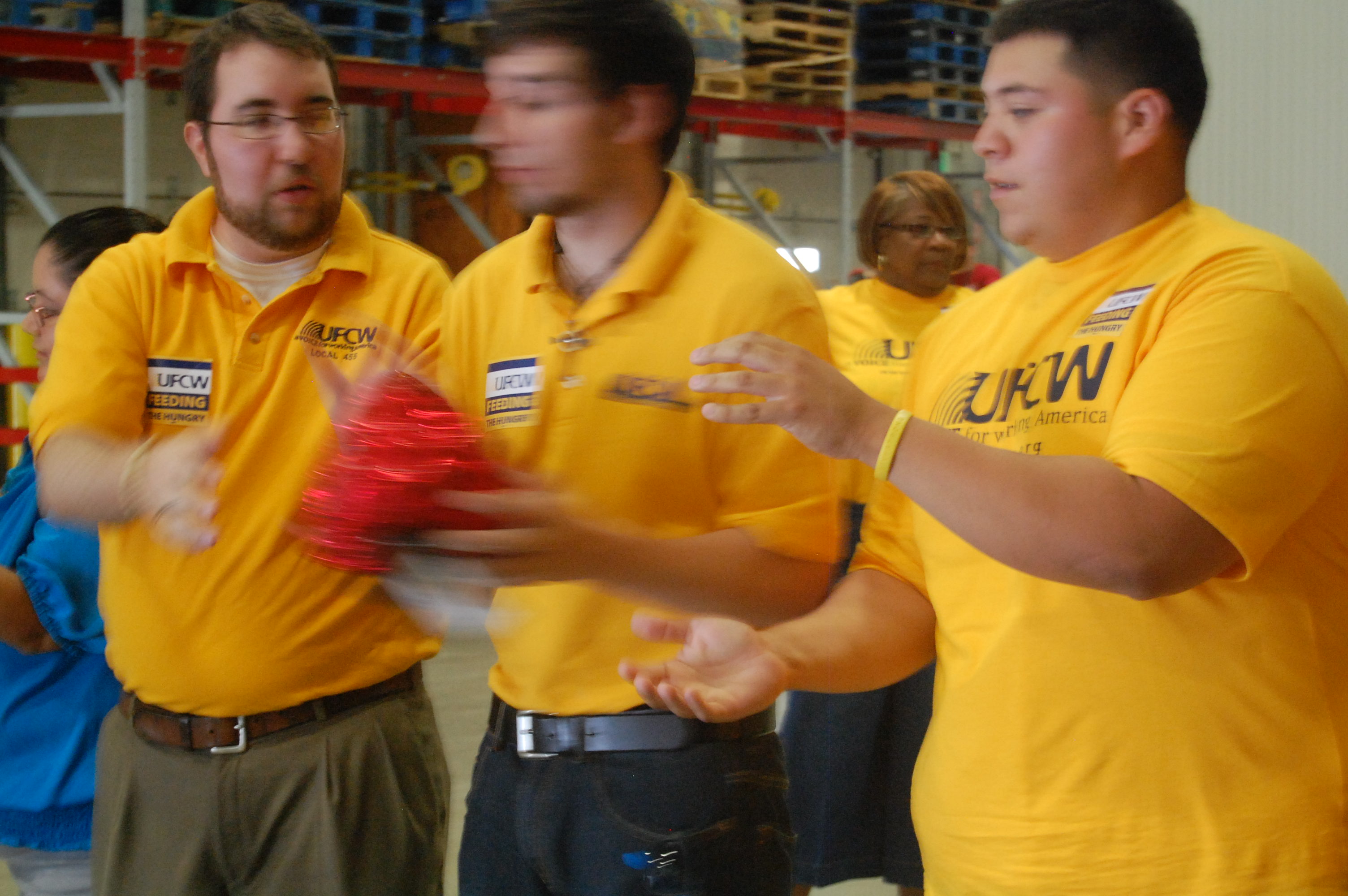 Real People. Real Action.
We're the United Food and Commercial Workers International (UFCW), a proud union family of 1.3 million hard-working men and women working together to provide a better life for our families and yours.
Give Back.
Our union family is building worker and community leaders that will meet the needs and aspirations of working families. We want to strengthen our communities to achieve economic, racial and social justice.
Speak Out.
Our members know that no one should struggle alone. It only takes one conversation to create lasting change that grows power for working people. Join us and amplify the voices of our membership.
Take a Stand.
People who are a part of UFCW have joined together to take back control of their lives. We are committed to creating a diverse, inclusive democracy for our communities and workplaces.
We believe every hard-working man and woman has earned the right to a better life.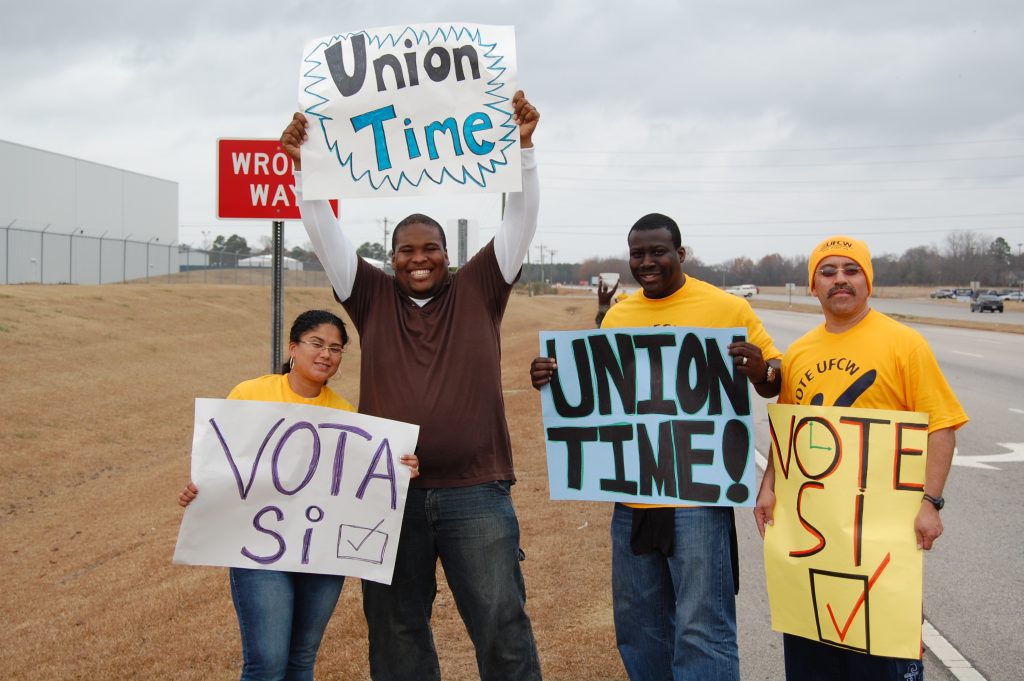 Stick together and win.
For our members, we negotiate better lives for our union family and work with irresponsible employers to help make them more responsible employers. For nonmembers who want a better life, we're here to make a real difference in the lives of those workers who want to make their employers better and are tired of struggling alone.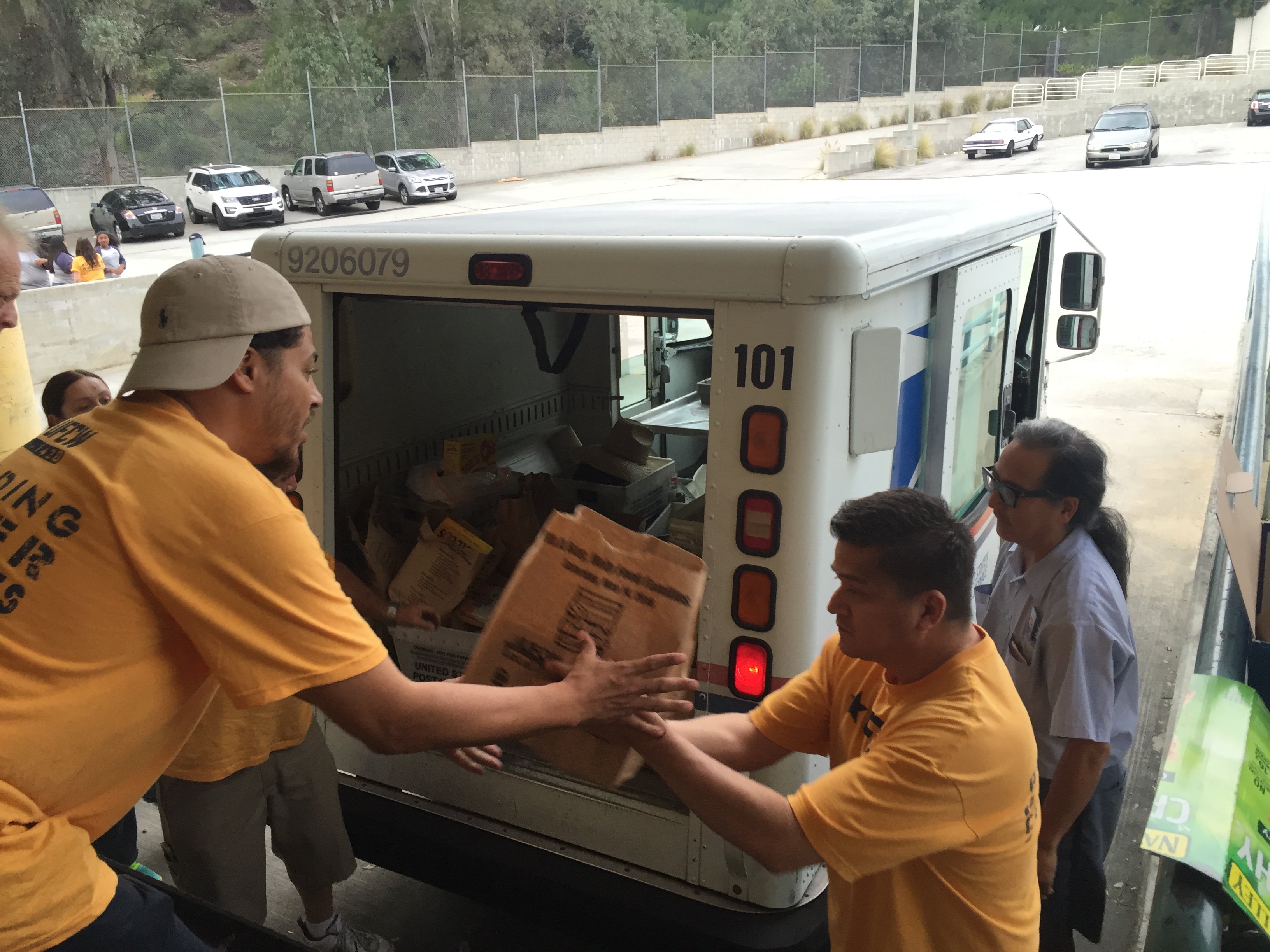 Make a Positive Impact
Making a positive impact in the lives of others isn't easy, but we're committed to improving our communities, and the lives of our customers and co-workers. From helping feed the hungry to working together with employers to make positive change, we know the power we all have to make a difference in the lives others.
Rain or Shine, UFCW is Family
 We are 1.3 million qualified and empowered working men and women who are determined to create a better and more just workplace. We are working with responsible employers in the U.S. and Canada, and around the world, to ensure workplace safety and improve wages and benefits. We are the UFCW, and by standing together, we can make a difference.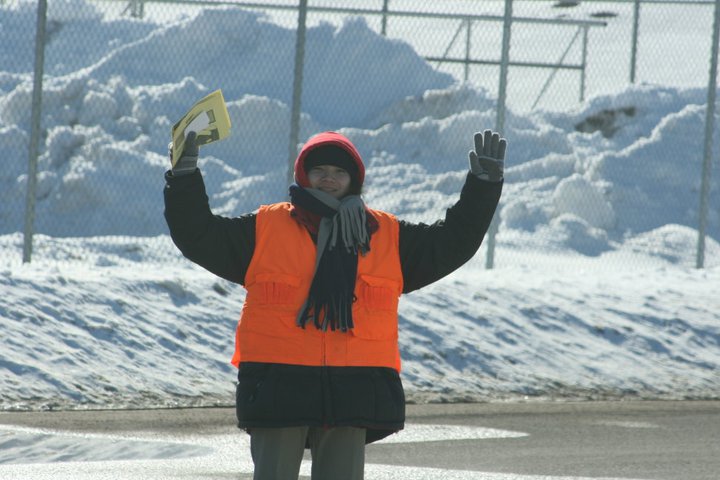 March 21, 2017
On March 17, Pearl Sawyer, executive vice president of UFCW Canada Local 1006A, served as the keynote speaker at a U.N. Commission on the Status of Women parallel event sponsored by the Scottish Women's Convention in New York City. Sawyer presented a paper on behalf of UNI Global Union and UNI Equal Opportunities on the digitalization of work and the effect on gender.
One of the key findings presented was that 47 percent of current jobs being performed across the globe are amenable to being potentially computerized. The types of jobs that will be affected by digitalization will have a direct impact on positions held by women.
The effects of this will require workers to invest in further training and lifelong learning. Unfortunately, this can pose a challenge for women as they can neither afford it due social, cultural and economic barriers, or they cannot fit this need with their family duties and their need to work.
Digitalization of work will also lead to a widening of the technology gap.  However, a study from the World Bank predicts that if we double the pace at which women become frequent users of digital technologies, the workplace could reach gender equality by 2040 in developed nations, and by 2060 in developing nations.
After outlining the effects of digitalization on work and gender, Sawyer then addressed the need for solutions: "So what can we do? At UNI Equal Opportunities, we want to be prepared for what lies ahead. We know that it is a daunting, and sometimes frightening scenario, but if we are ready, this challenge can become an excellent opportunity to grow and learn. And to be ready, we need a strategy, a plan. We need to be resourceful, we need to be prepared."
With the right skills and education, people, particularly women, can use technology to create and capture value. Creative, problem-solving, and social skills will be key skills in the 21st century, especially in those areas where computers are still challenged to match human proficiency.