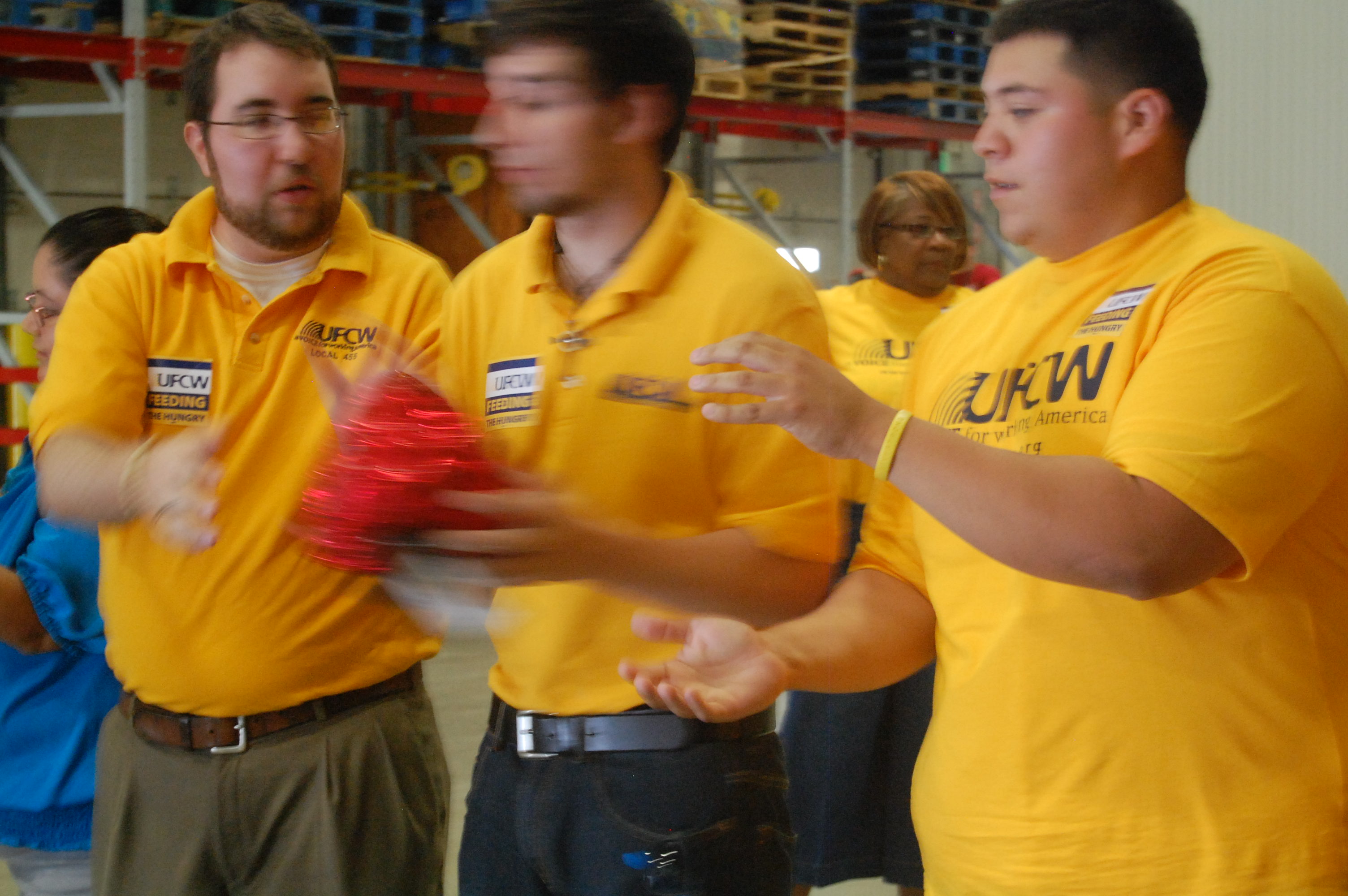 Real People. Real Action.
We're the United Food and Commercial Workers International (UFCW), a proud union family of 1.3 million hard-working men and women working together to provide a better life for our families and yours.
Give Back.
Our union family is building worker and community leaders that will meet the needs and aspirations of working families. We want to strengthen our communities to achieve economic, racial and social justice.
Speak Out.
Our members know that no one should struggle alone. It only takes one conversation to create lasting change that grows power for working people. Join us and amplify the voices of our membership.
Take a Stand.
People who are a part of UFCW have joined together to take back control of their lives. We are committed to creating a diverse, inclusive democracy for our communities and workplaces.
We believe every hard-working man and woman has earned the right to a better life.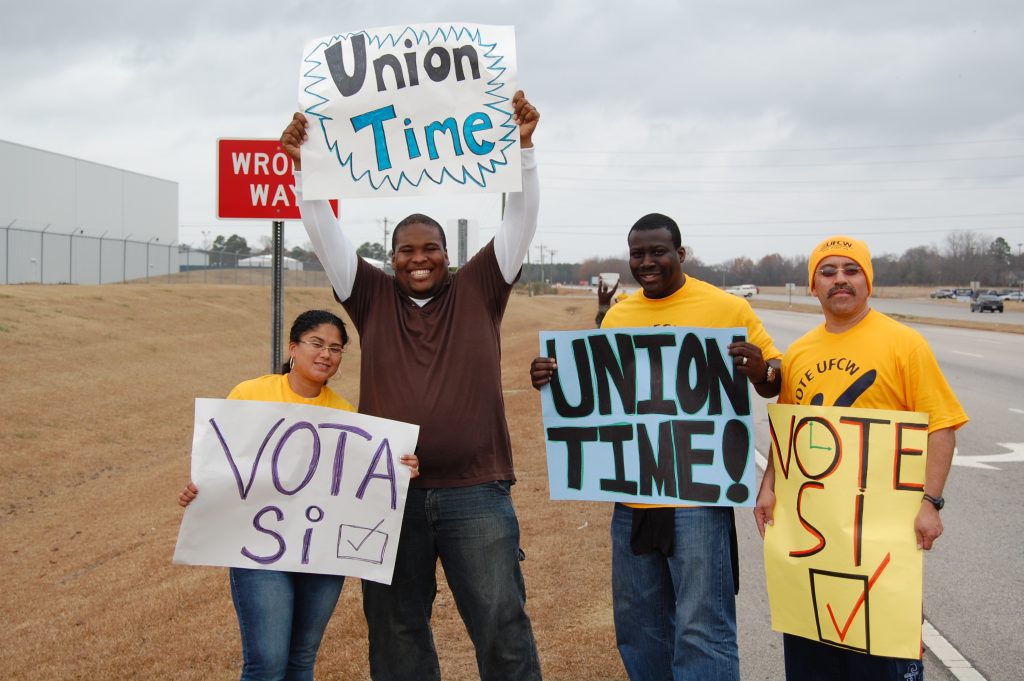 Stick together and win.
For our members, we negotiate better lives for our union family and work with irresponsible employers to help make them more responsible employers. For nonmembers who want a better life, we're here to make a real difference in the lives of those workers who want to make their employers better and are tired of struggling alone.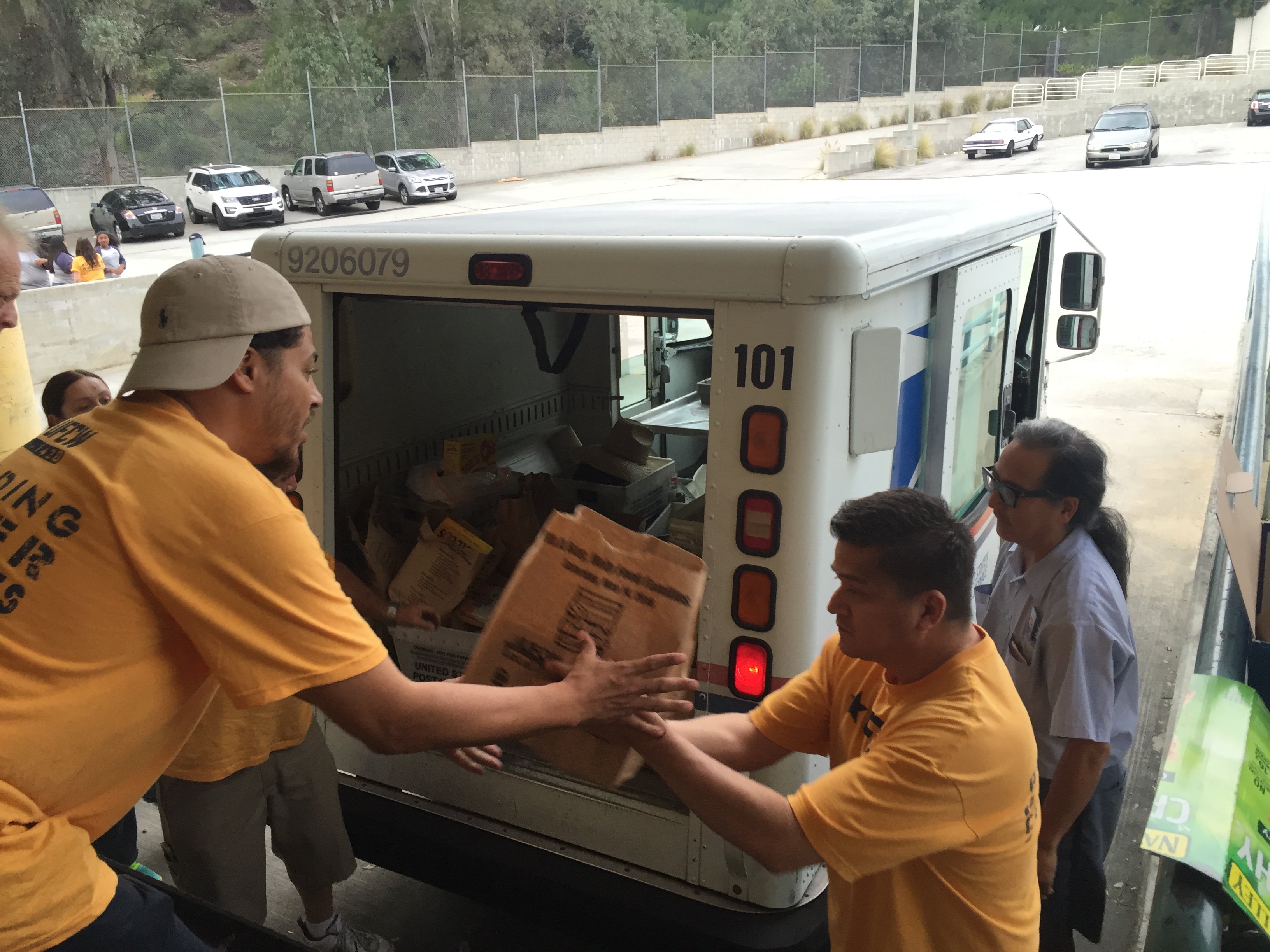 Make a Positive Impact
Making a positive impact in the lives of others isn't easy, but we're committed to improving our communities, and the lives of our customers and co-workers. From helping feed the hungry to working together with employers to make positive change, we know the power we all have to make a difference in the lives others.
Rain or Shine, UFCW is Family
 We are 1.3 million qualified and empowered working men and women who are determined to create a better and more just workplace. We are working with responsible employers in the U.S. and Canada, and around the world, to ensure workplace safety and improve wages and benefits. We are the UFCW, and by standing together, we can make a difference.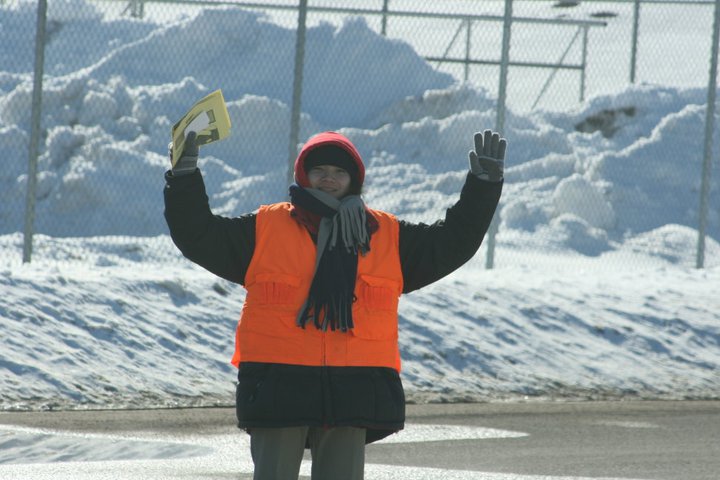 March 13, 2017
On March 8, the UFCW joined women and male supporters across the globe to celebrate International Women's Day, and recognize the contributions women have made to bettering their workplaces and strengthening our union family.
To commemorate the day, UFCW International President Marc Perrone released a statement, highlighting that "Women make up a majority of our union family, so we understand firsthand the incredible good that comes to workplaces when they have the ability to earn the same success as their male coworkers." Read the full statement here.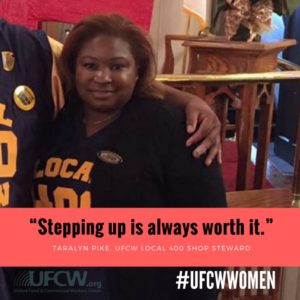 One of the many ways women of the UFCW have found a voice and an opportunity to lead is by becoming a steward. Taralyn Pike, a UFCW Local 400 member who works at Giant, made the decision to become a steward approximately five months ago. After five years at Giant, she'd started to notice "a great deal of unhappiness" at her store. Rather than shrug it off, Taralyn decided she would do something about it. On International Women's Day, we shared Taralyn's story on ufcw.org to spread her positive message throughout our hard-working union family.
Staff at the UFCW International also wore red to commemorate the day, standing in solidarity with women across the country. They also joined other labor unions and progressive groups at the Department of Labor for a rally to support women workers.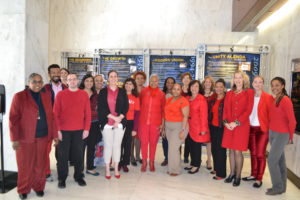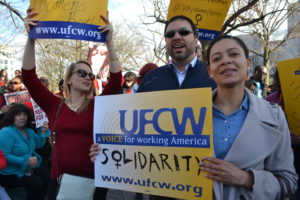 UFCW Locals were also very involved in celebrating the day, including members of UFCW Local 1500, who visited female members at their workplaces to show their appreciation for all they do. Check out a quick video of the action here.