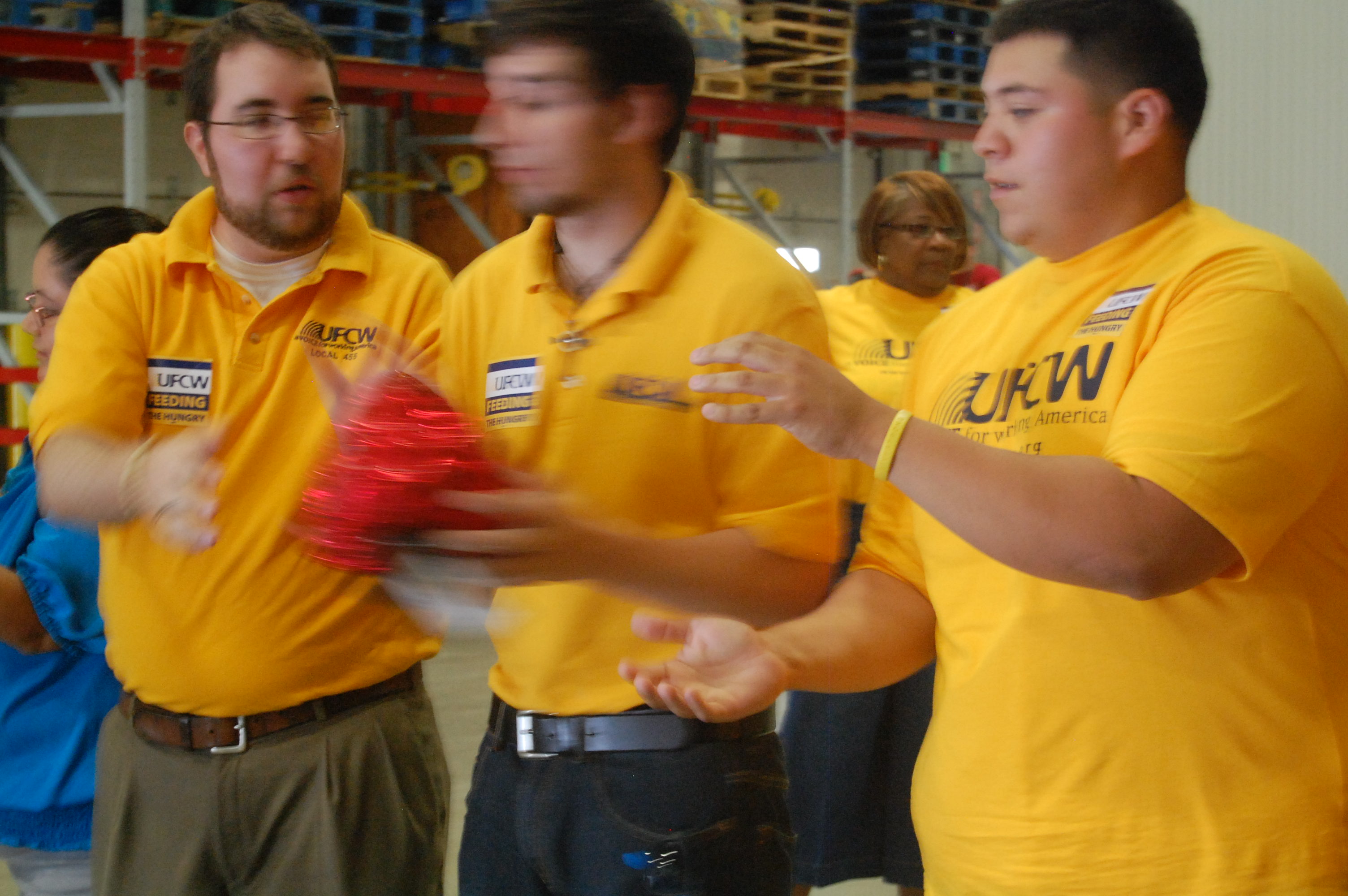 Real People. Real Action.
We're the United Food and Commercial Workers International (UFCW), a proud union family of 1.3 million hard-working men and women working together to provide a better life for our families and yours.
Give Back.
Our union family is building worker and community leaders that will meet the needs and aspirations of working families. We want to strengthen our communities to achieve economic, racial and social justice.
Speak Out.
Our members know that no one should struggle alone. It only takes one conversation to create lasting change that grows power for working people. Join us and amplify the voices of our membership.
Take a Stand.
People who are a part of UFCW have joined together to take back control of their lives. We are committed to creating a diverse, inclusive democracy for our communities and workplaces.
We believe every hard-working man and woman has earned the right to a better life.
Mobilize for a brighter tomorrow.
Every day, from our local communities to our nation's capital, our union family is committed to creating better jobs for all working people. We fight to stop trade deals that will destroy good middle class jobs, like the Trans Pacific Partnership, and improve the lives of all workers by supporting a higher minimum wage, paid leave, smart scheduling, and protecting the rights of all workers to join our union family.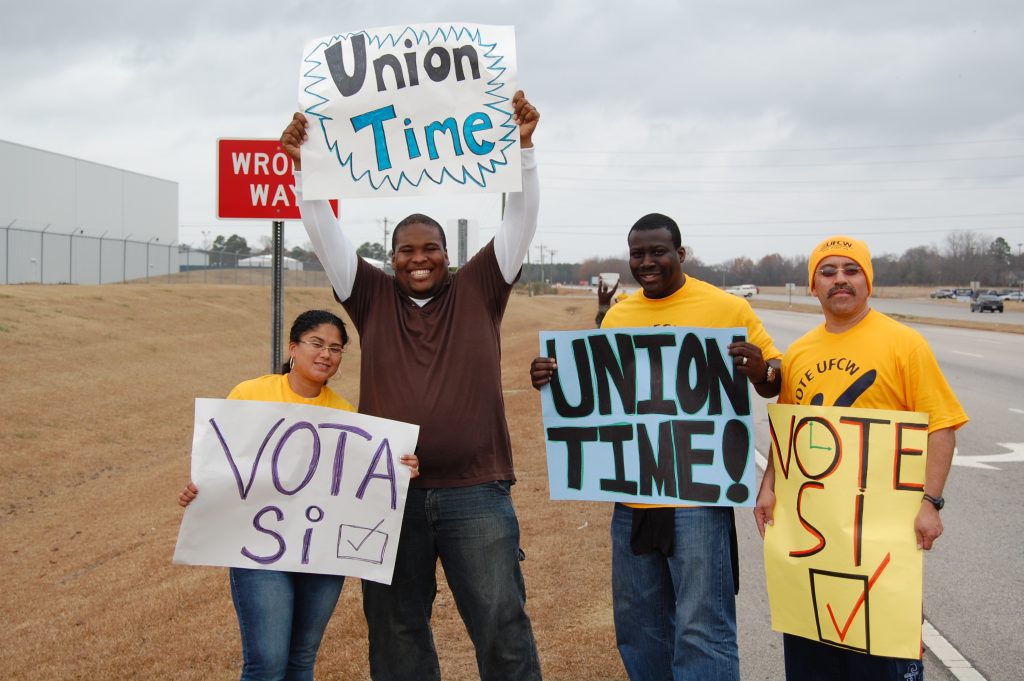 Stick together and win.
For our members, we negotiate better lives for our union family and work with irresponsible employers to help make them more responsible employers. For nonmembers who want a better life, we're here to make a real difference in the lives of those workers who want to make their employers better and are tired of struggling alone.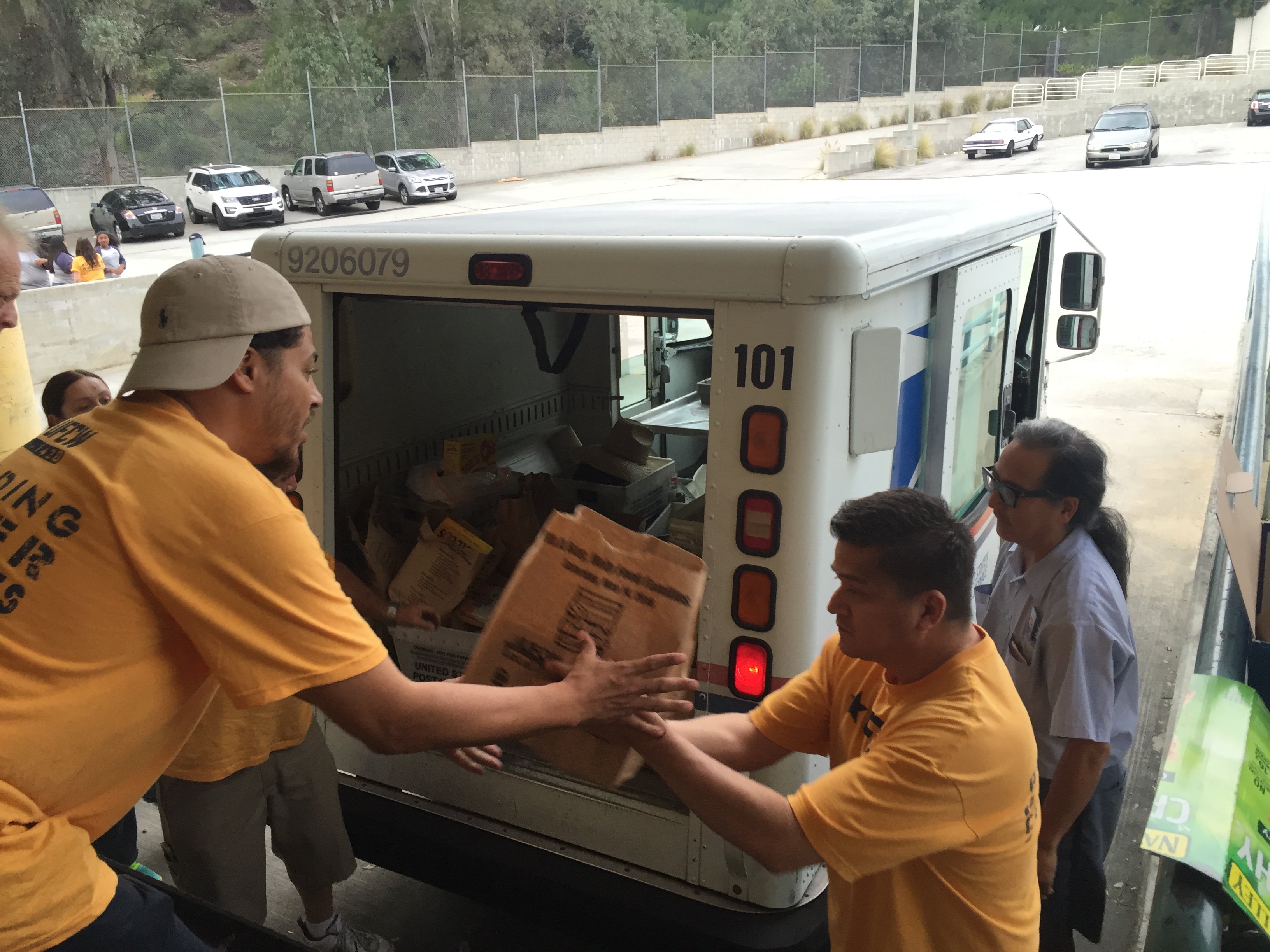 Make a Positive Impact
Making a positive impact in the lives of others isn't easy, but we're committed to improving our communities, and the lives of our customers and co-workers. From helping feed the hungry to working together with employers to make positive change, we know the power we all have to make a difference in the lives others.
Rain or Shine, UFCW is Family
 We are 1.3 million qualified and empowered working men and women who are determined to create a better and more just workplace. We are working with responsible employers in the U.S. and Canada, and around the world, to ensure workplace safety and improve wages and benefits. We are the UFCW, and by standing together, we can make a difference.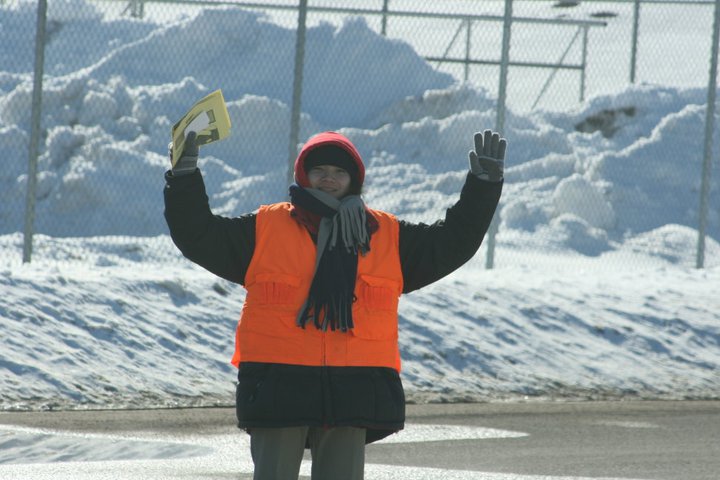 November 21, 2016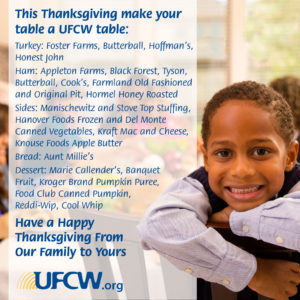 The hard-working men and women of our union family help make Thanksgiving possible for countless families across the country. UFCW members make and sell almost all the necessities for a holiday feast, and often work long holiday hours away from their own families to make the holiday happen for others.
This Thanksgiving, we can give back to our union family by shopping UFCW-made. Below is your complete UFCW-made Thanksgiving shopping list!
Turkey
Boar's Head
Butterball
Foster Poultry Farms
Thumann's
Hoffman's
Honest John
Ham
Appleton Farms
Black Forest
Tyson
Butterball
Cook's
Farmland Old Fashioned and Oriental Pit
Hormel Honey Roasted
Sides
Manischewitz and Stove Top Stuffing
Hanover Foods Frozen and Del Monte Canned Vegetables
Kraft Mac and Cheese
Knouse Foods Apple Butter
Bread
Aunt Millie's
Dessert
Marie Callender's
Banquet Fruit
Kroger Brand Pumpkin Puree
Food Club Canned Pumpkin
Reddi-Wip
Cool Whip
Liquor
Captain Morgan
Jim Beam—Black Label, Rye and White
Margaritaville
Seagrams Gin