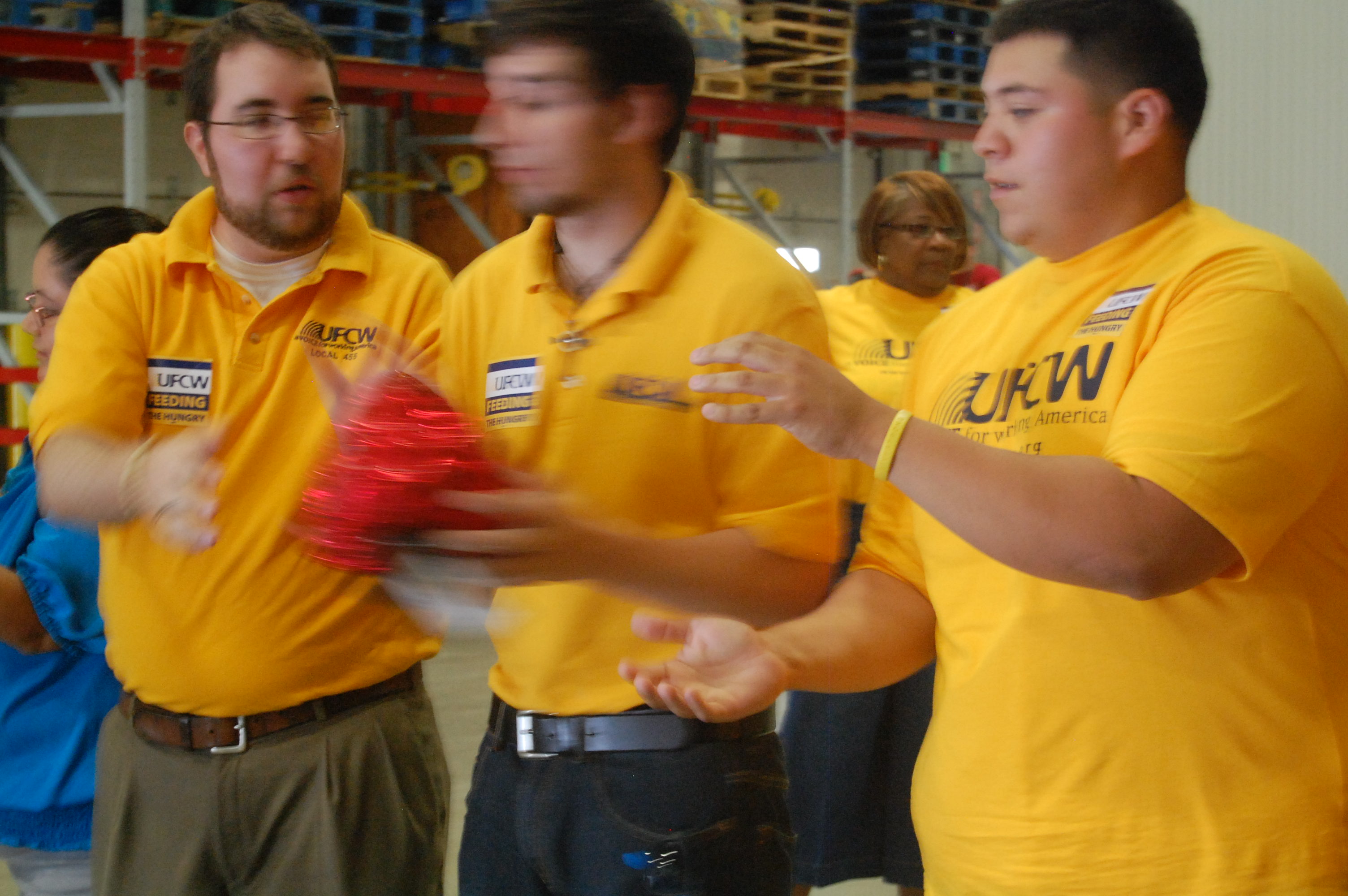 Real People. Real Action.
We're the United Food and Commercial Workers International (UFCW), a proud union family of 1.3 million hard-working men and women working together to provide a better life for our families and yours.
Give Back.
Our union family is building worker and community leaders that will meet the needs and aspirations of working families. We want to strengthen our communities to achieve economic, racial and social justice.
Speak Out.
Our members know that no one should struggle alone. It only takes one conversation to create lasting change that grows power for working people. Join us and amplify the voices of our membership.
Take a Stand.
People who are a part of UFCW have joined together to take back control of their lives. We are committed to creating a diverse, inclusive democracy for our communities and workplaces.
We believe every hard-working man and woman has earned the right to a better life.
Mobilize for a brighter tomorrow.
Every day, from our local communities to our nation's capital, our union family is committed to creating better jobs for all working people. We fight to stop trade deals that will destroy good middle class jobs, like the Trans Pacific Partnership, and improve the lives of all workers by supporting a higher minimum wage, paid leave, smart scheduling, and protecting the rights of all workers to join our union family.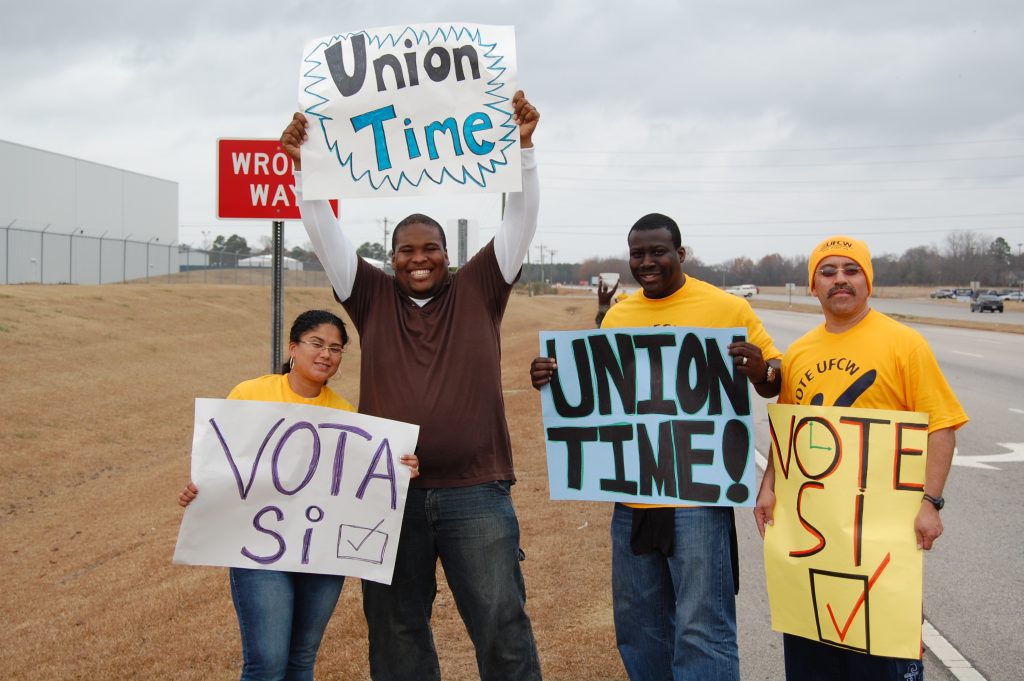 Stick together and win.
For our members, we negotiate better lives for our union family and work with irresponsible employers to help make them more responsible employers. For nonmembers who want a better life, we're here to make a real difference in the lives of those workers who want to make their employers better and are tired of struggling alone.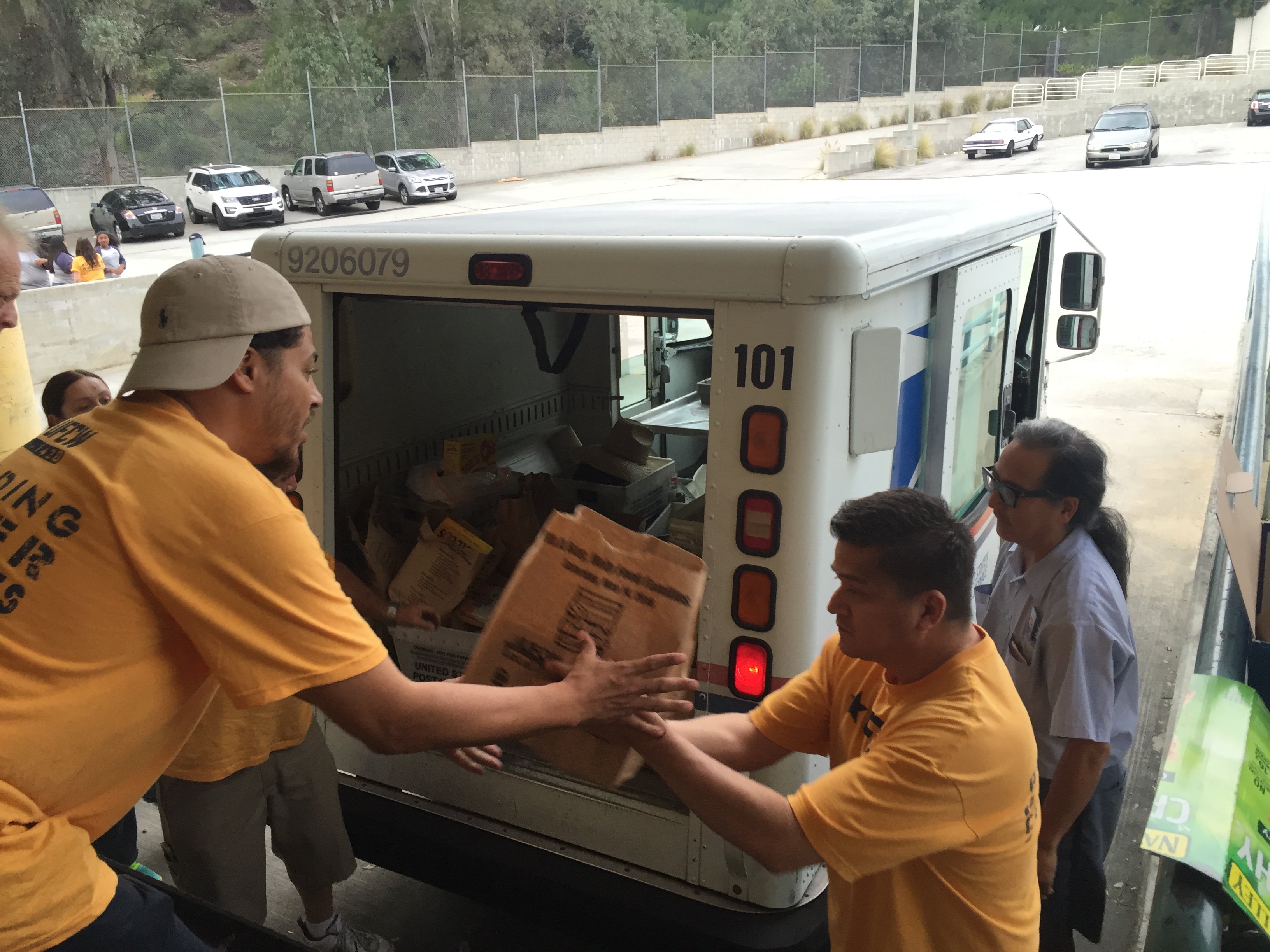 Make a Positive Impact
Making a positive impact in the lives of others isn't easy, but we're committed to improving our communities, and the lives of our customers and co-workers. From helping feed the hungry to working together with employers to make positive change, we know the power we all have to make a difference in the lives others.
Rain or Shine, UFCW is Family
 We are 1.3 million qualified and empowered working men and women who are determined to create a better and more just workplace. We are working with responsible employers in the U.S. and Canada, and around the world, to ensure workplace safety and improve wages and benefits. We are the UFCW, and by standing together, we can make a difference.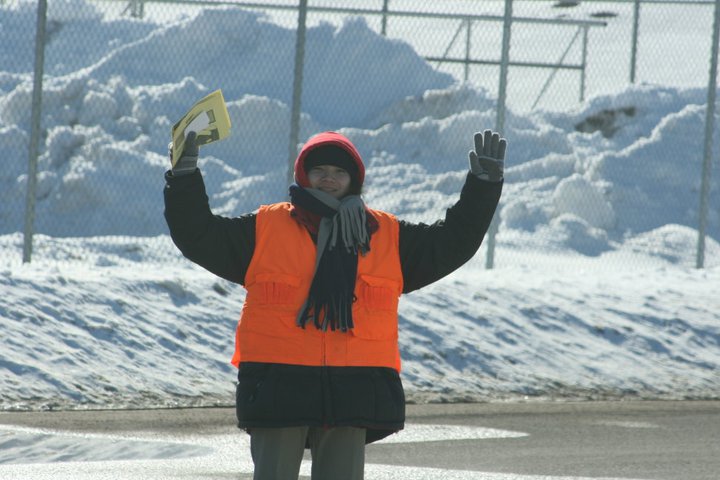 November 15, 2016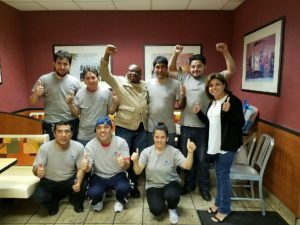 On Nov. 10, 15 maintenance workers employed at Colonnade Apartments in Newark, N.J., voted overwhelmingly to join RWDSU/UFCW Local 108.
The workers were concerned about low pay, health and safety issues, and the lack of retirement benefits. Workers were also concerned about being paid for all of the hours they worked.
"I am happy we voted the union in to represent us," said Pedro Parada, a porter at Colonnade Apartments. "We need someone to fight for our rights and to be there when we need help. The company has been doing whatever they want to us."
"I feel happy that we now have a union," said Elva Rodriguez, who works as a janitor at Colonnade Apartments. "I am thankful for them being there for us. I know they are going to help and care for us."
"This was truly a needed victory," said Abraham Asabor, an organizer with RWDSU/UFCW Local 108. "This small group of workers are expected to be Jack-of-all-trades. They not only keep the building clean, they are required to do building and apartment upkeep, painting, plumbing, AC and heating and apartment clean outs."
"They are required to be on call and they are not properly compensated," Asabor added. "To add insult to injury, they are treated with disrespect and paid low wages. This is the second building we have organized in the past month and the problems are similar. We will fight hard to make sure these workers receive better working conditions."
"Most importantly, these workers weren't being treated with any respect, and they wanted to change that," said RWDSU/UFCW Local 108 President Charles N. Hall, Jr.