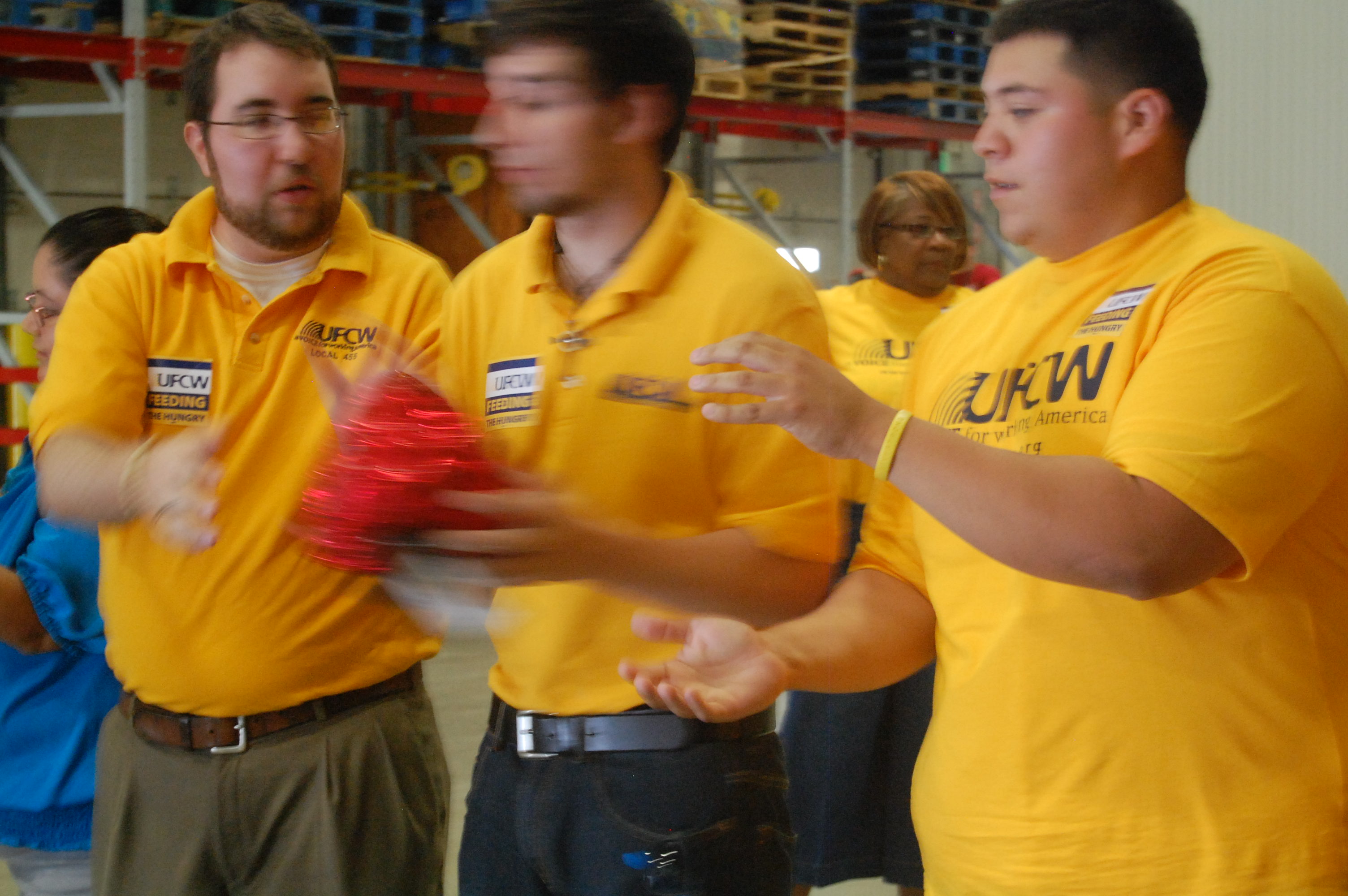 Real People. Real Action.
We're the United Food and Commercial Workers International (UFCW), a proud union family of 1.3 million hard-working men and women working together to provide a better life for our families and yours.
Give Back.
Our union family is building worker and community leaders that will meet the needs and aspirations of working families. We want to strengthen our communities to achieve economic, racial and social justice.
Speak Out.
Our members know that no one should struggle alone. It only takes one conversation to create lasting change that grows power for working people. Join us and amplify the voices of our membership.
Take a Stand.
People who are a part of UFCW have joined together to take back control of their lives. We are committed to creating a diverse, inclusive democracy for our communities and workplaces.
We believe every hard-working man and woman has earned the right to a better life.
Mobilize for a brighter tomorrow.
Every day, from our local communities to our nation's capital, our union family is committed to creating better jobs for all working people. We fight to stop trade deals that will destroy good middle class jobs, like the Trans Pacific Partnership, and improve the lives of all workers by supporting a higher minimum wage, paid leave, smart scheduling, and protecting the rights of all workers to join our union family.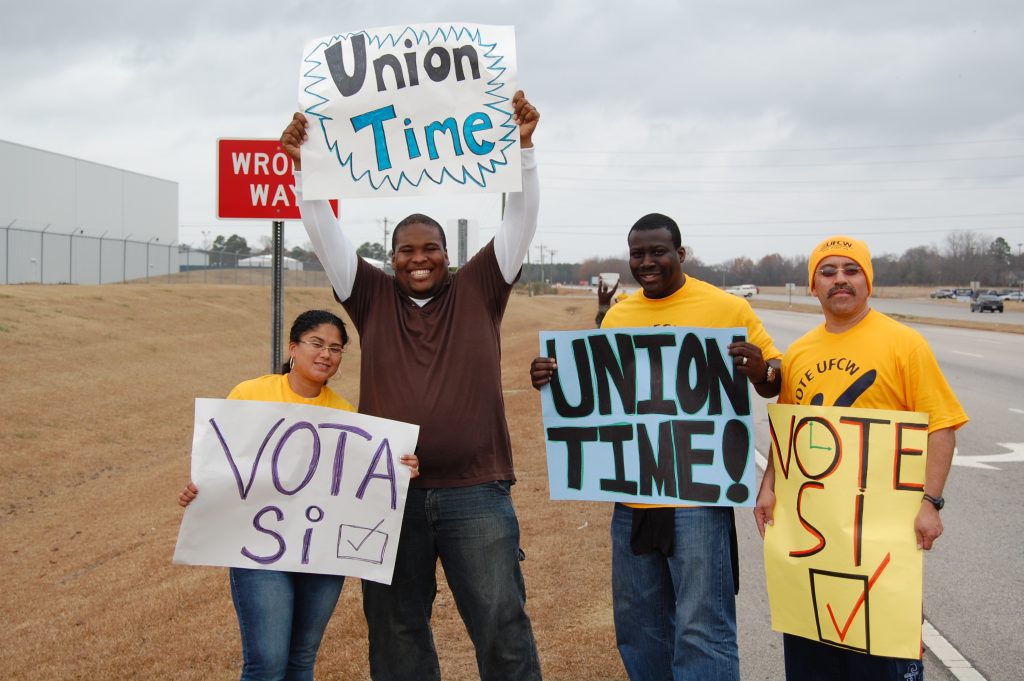 Stick together and win.
For our members, we negotiate better lives for our union family and work with irresponsible employers to help make them more responsible employers. For nonmembers who want a better life, we're here to make a real difference in the lives of those workers who want to make their employers better and are tired of struggling alone.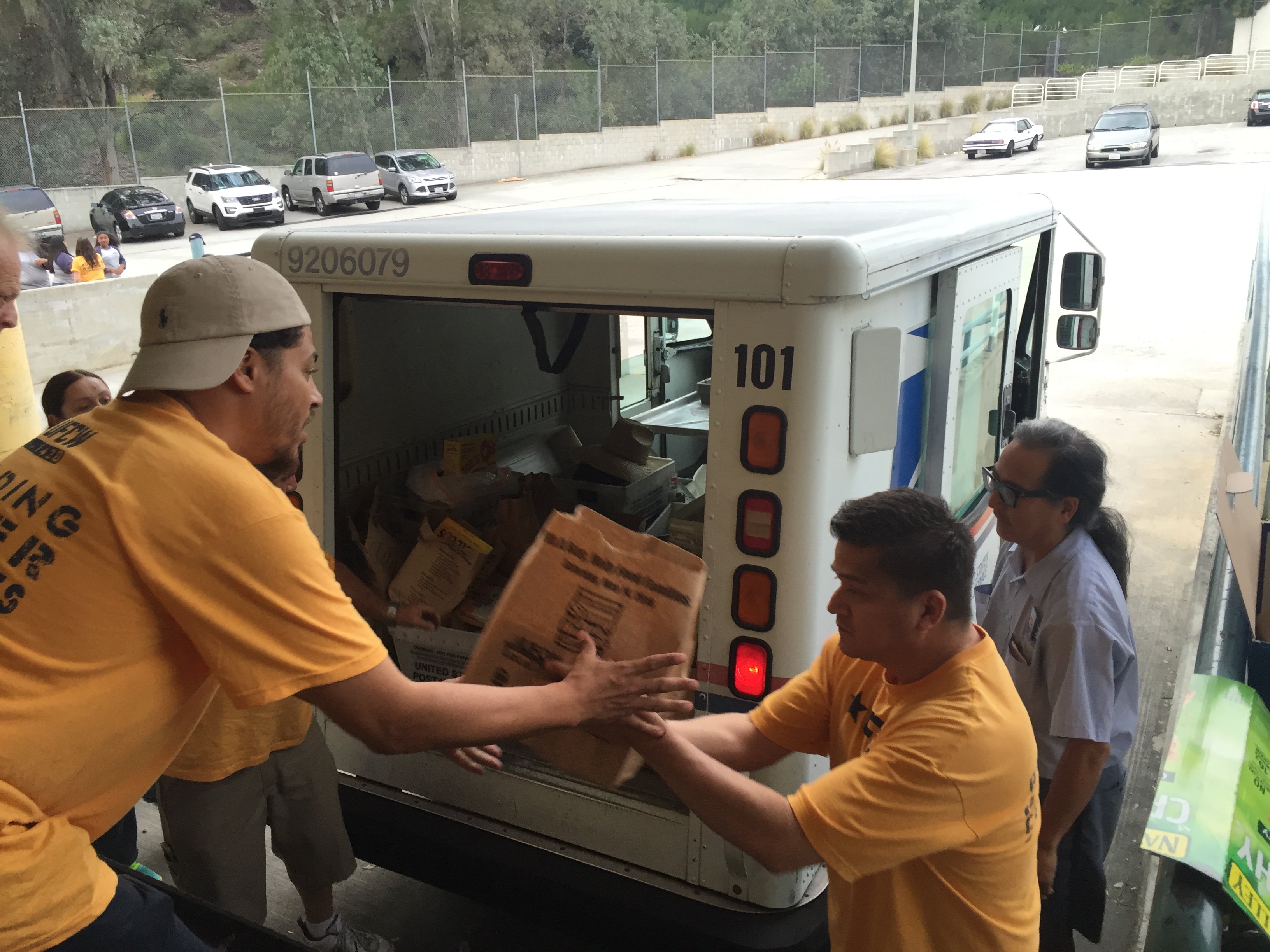 Make a Positive Impact
Making a positive impact in the lives of others isn't easy, but we're committed to improving our communities, and the lives of our customers and co-workers. From helping feed the hungry to working together with employers to make positive change, we know the power we all have to make a difference in the lives others.
Rain or Shine, UFCW is Family
 We are 1.3 million qualified and empowered working men and women who are determined to create a better and more just workplace. We are working with responsible employers in the U.S. and Canada, and around the world, to ensure workplace safety and improve wages and benefits. We are the UFCW, and by standing together, we can make a difference.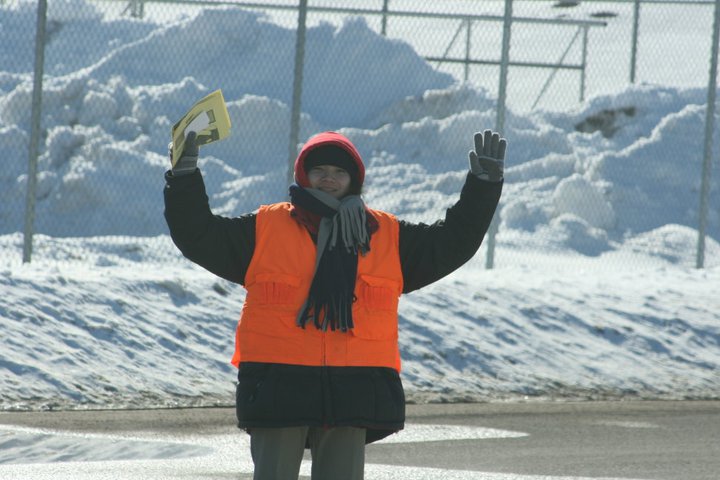 April 18, 2017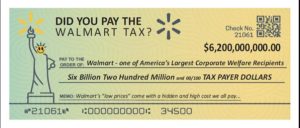 This month, Making Change at Walmart (MCAW) launched a campaign to highlight the "hidden tax" every taxpayer has been paying for years to Walmart. According to Americans for Tax Fairness, the retail giant receives an estimated $6.2 billion in subsidies every year, primarily from the federal government.
An op-ed titled "The Walmart Tax Every American Taxpayer Pays" by UFCW Local 1529 President Lonnie Sheppard was published in USA Today on April 8, and highlights many of the key facts that Walmart refuses to acknowledge, like the high cost and hidden tax that every American taxpayer pays every single day.
Among the key facts:
Walmart, a company that generates almost $500 billion in revenue every year with annual profits averaging $15.5 billion over the last five years, is also one of the nation's largest welfare recipients.
According to a 2014 report by Americans for Tax Fairness, Walmart receives an estimated $6.2 billion in subsidies every year, primarily from the federal government.
Even though Walmart claims that it spent $500 million on hourly associate bonuses and recently boosted employee wages, it still has thousands of employees who rely on public assistance programs like food stamps, Medicaid, and subsidized housing.
A single Walmart Super Center is estimated to cost taxpayers between $904,542 and $1.74 million per year in public assistance money.
Logically, if Walmart increased employee wages, and/or provided better benefits, much of this $6.2 billion dollar burden would be lifted off the taxpayers.
MCAW also ran digital ads targeting shoppers and workers inside stores across the U.S., and MCAW organizers have been exposing the Walmart tax to shoppers and workers across the country. Thank you to all UFCW local and regional staff that worked on this project.