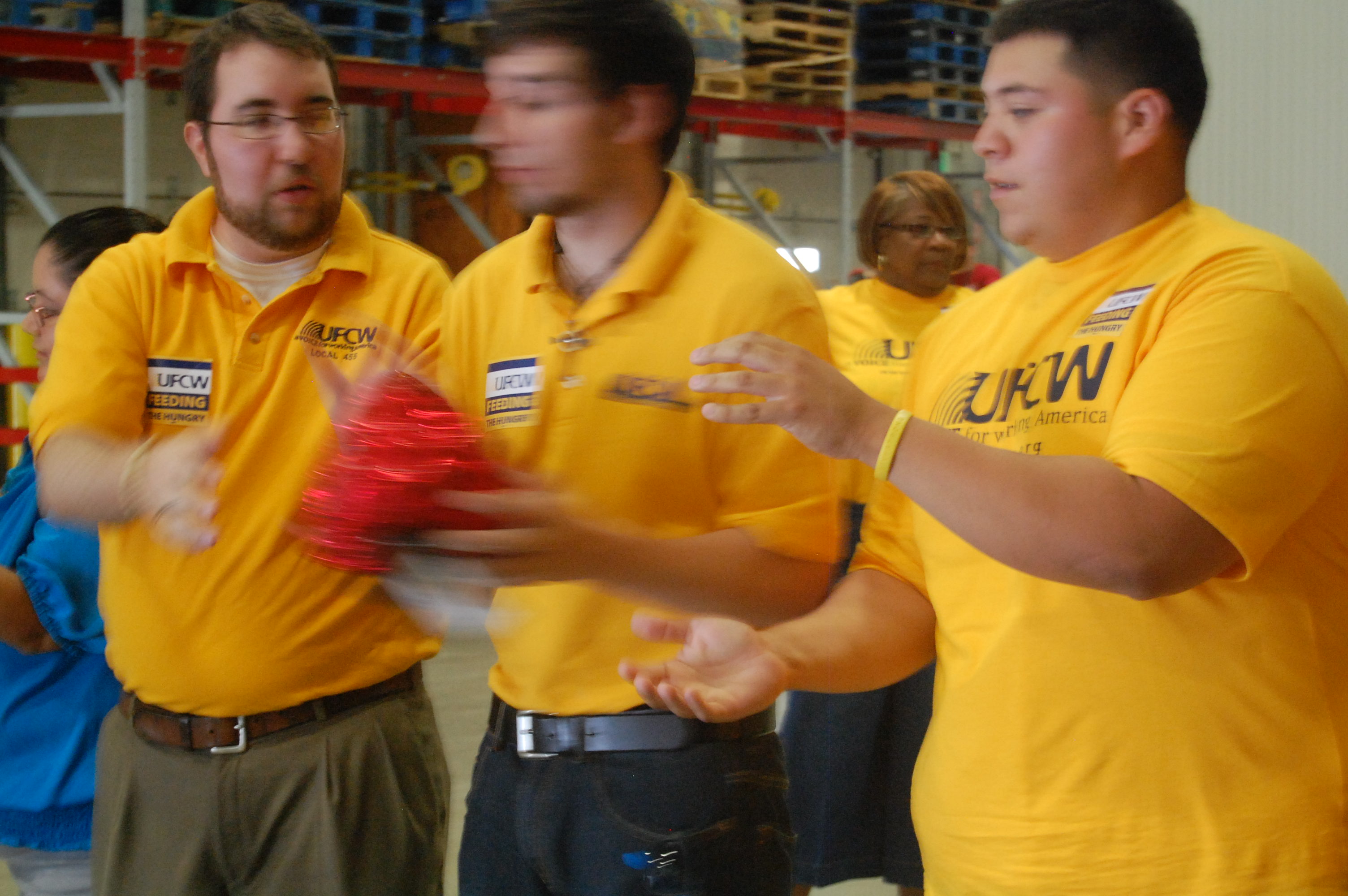 Real People. Real Action.
We're the United Food and Commercial Workers International (UFCW), a proud union family of 1.3 million hard-working men and women working together to provide a better life for our families and yours.
Give Back.
Our union family is building worker and community leaders that will meet the needs and aspirations of working families. We want to strengthen our communities to achieve economic, racial and social justice.
Speak Out.
Our members know that no one should struggle alone. It only takes one conversation to create lasting change that grows power for working people. Join us and amplify the voices of our membership.
Take a Stand.
People who are a part of UFCW have joined together to take back control of their lives. We are committed to creating a diverse, inclusive democracy for our communities and workplaces.
We believe every hard-working man and woman has earned the right to a better life.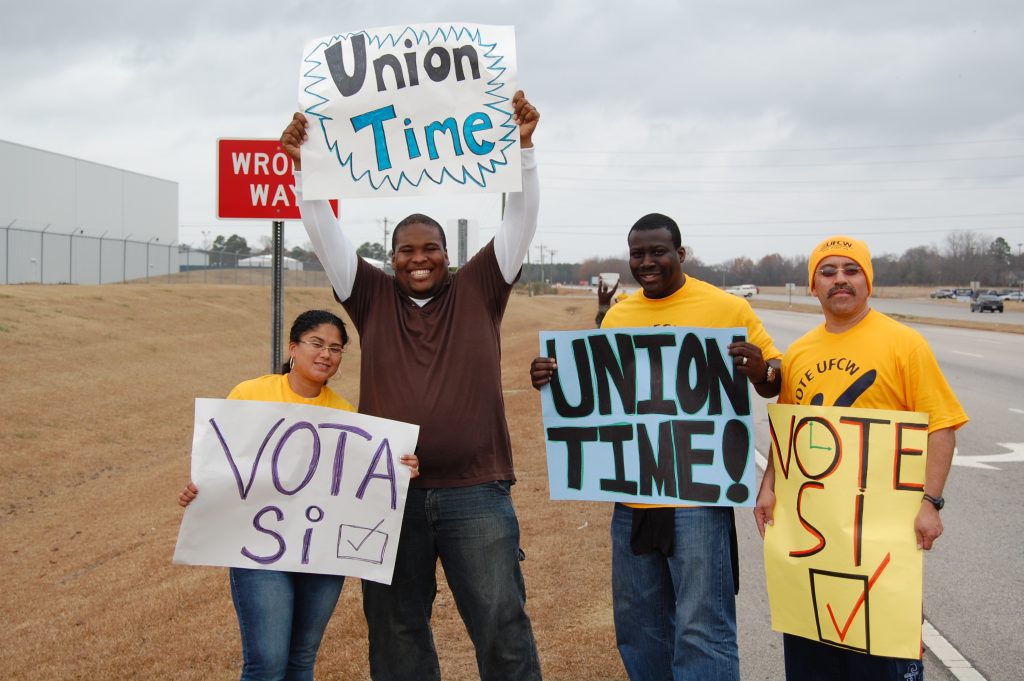 Stick together and win.
For our members, we negotiate better lives for our union family and work with irresponsible employers to help make them more responsible employers. For nonmembers who want a better life, we're here to make a real difference in the lives of those workers who want to make their employers better and are tired of struggling alone.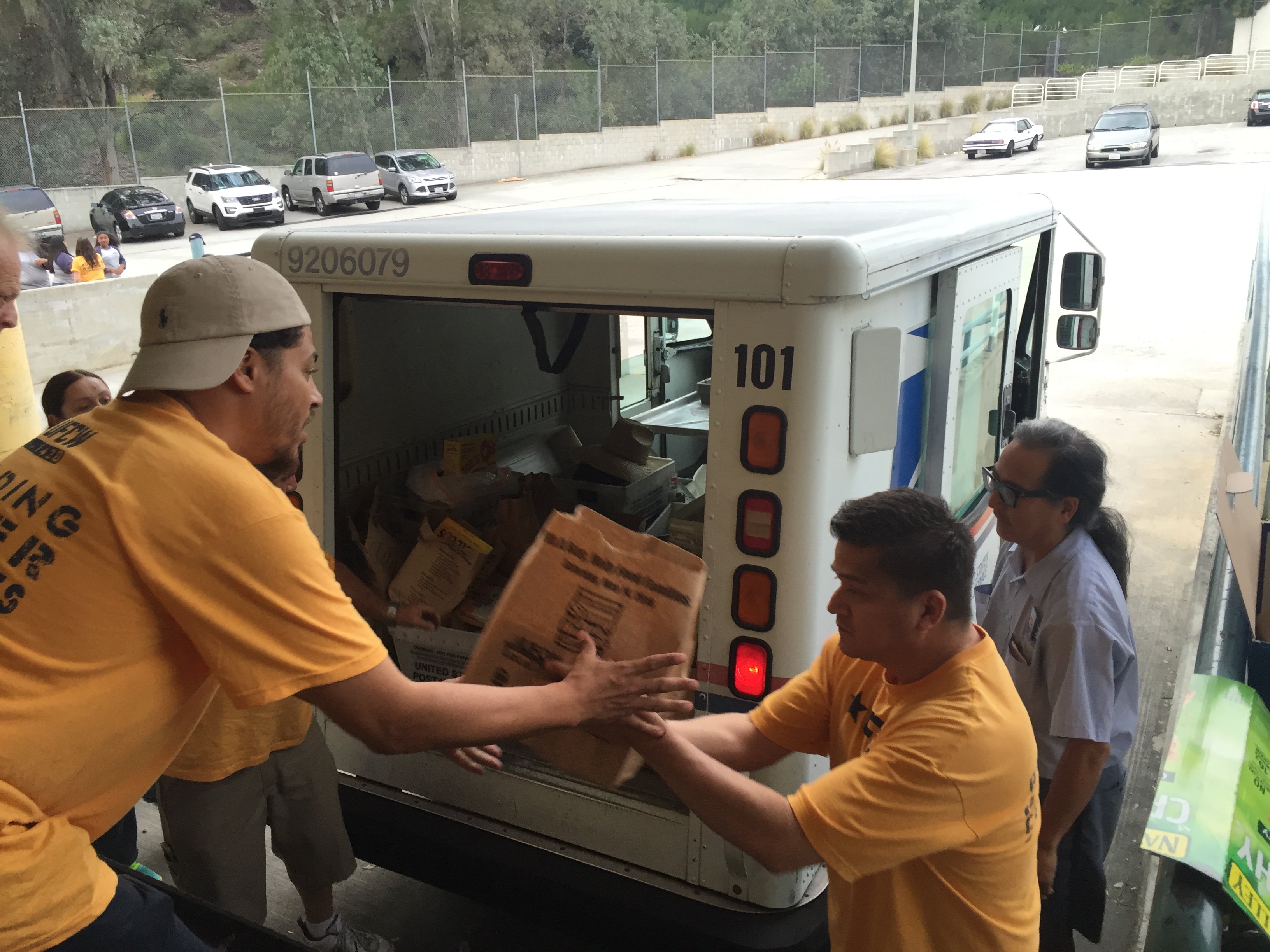 Make a Positive Impact
Making a positive impact in the lives of others isn't easy, but we're committed to improving our communities, and the lives of our customers and co-workers. From helping feed the hungry to working together with employers to make positive change, we know the power we all have to make a difference in the lives others.
Rain or Shine, UFCW is Family
 We are 1.3 million qualified and empowered working men and women who are determined to create a better and more just workplace. We are working with responsible employers in the U.S. and Canada, and around the world, to ensure workplace safety and improve wages and benefits. We are the UFCW, and by standing together, we can make a difference.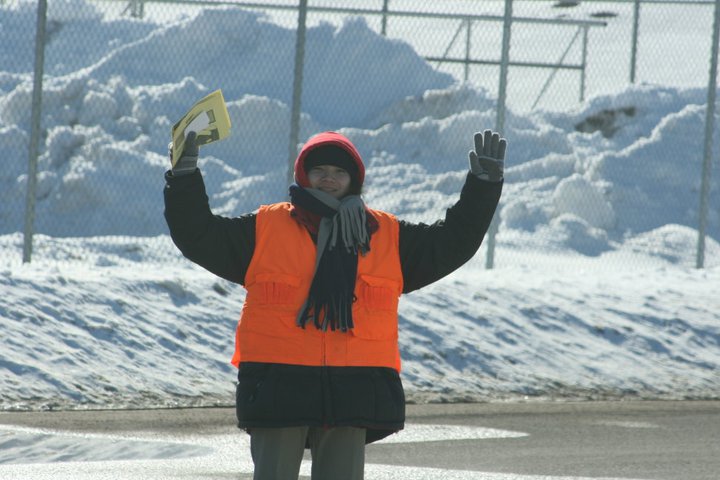 September 8, 2017
On September 7, fifteen members of the UFCW Women's Network from 11 different states visited with members of Congress to discuss issues that impact hard-working families. One member flew in from as far as California, and Valencia, a member from Florida, made the trip despite all the chaos of Hurricane Irma.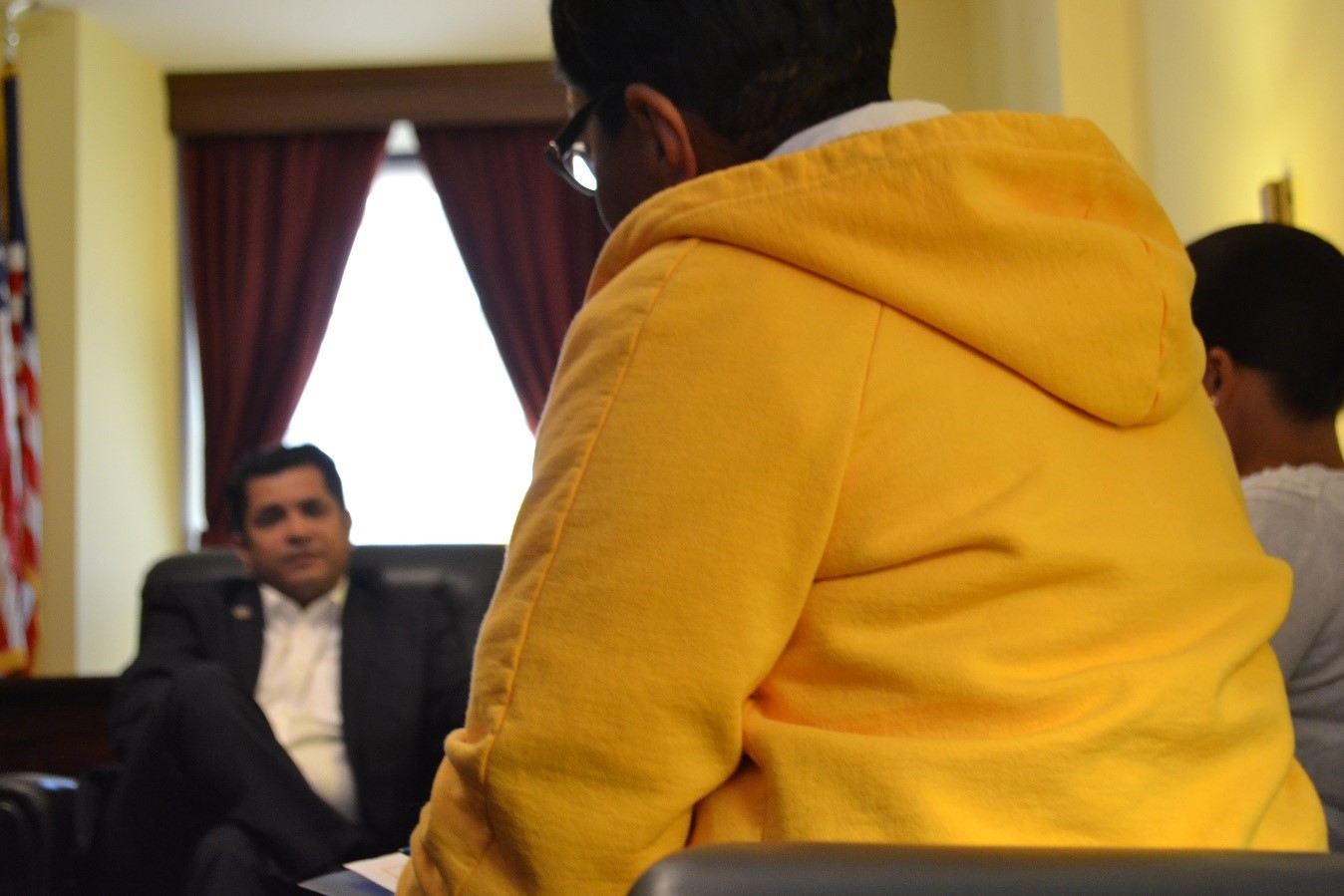 Women make up nearly half of the workforce, and many families need two incomes to make ends meet. With the responsibilities of taking care of kids or helping sick family members, having all the support women can get is critical to helping them and their families build the better lives they've earned and deserve.
The Women's Network discussed the FAMILY Act, The Schedules That Work Act, and the importance of affordable health care with members of Congress.
The FAMILY Act would provide paid family leave to all Americans and will make sure that hard-working people are able to take care of themselves and their loved ones no matter where they live, what job they have, or who they work for.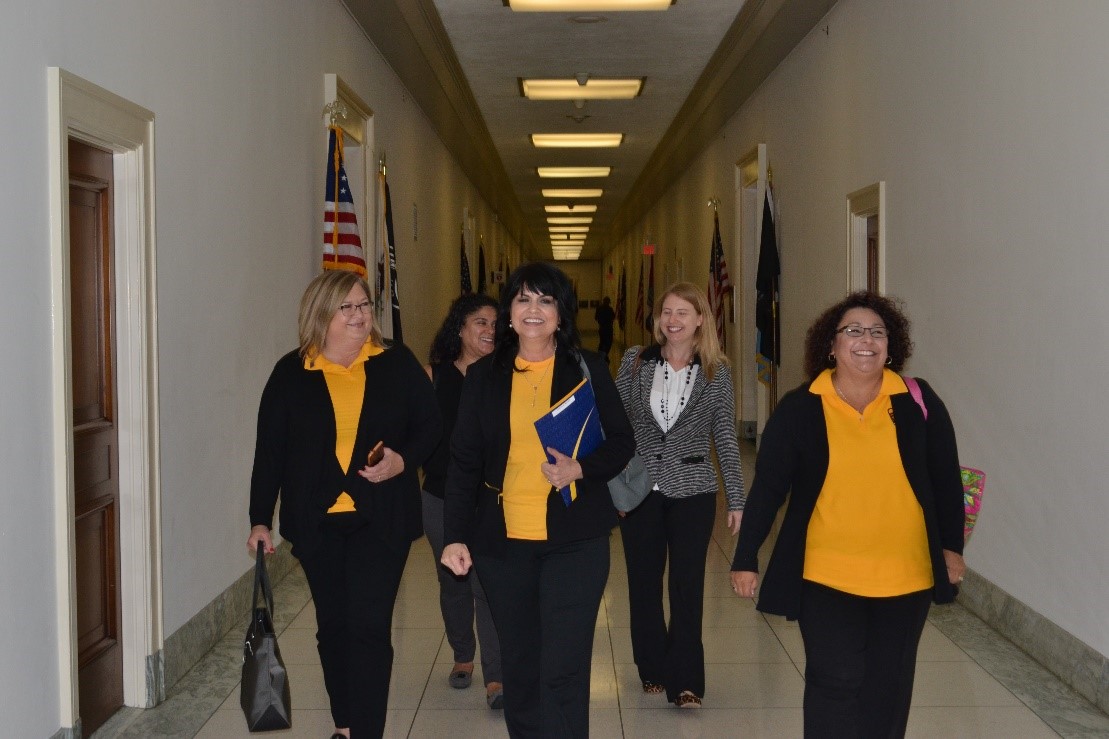 The Schedule That Work Act provides retail, food service and cleaning workers with two weeks advanced notice of their schedules and guarantees minimum pay when they're sent home from work before completing their entire shift.
It's essential for women to have affordable health care options. High health care costs are an especially large burden for lower-income women who regularly need health services, but who struggle to pay premiums and out-of-pocket costs. Making sure that all women have access to quality, affordable care will strengthen millions of American families.
Having women's voices at the table is critical to building a better workforce that works for all.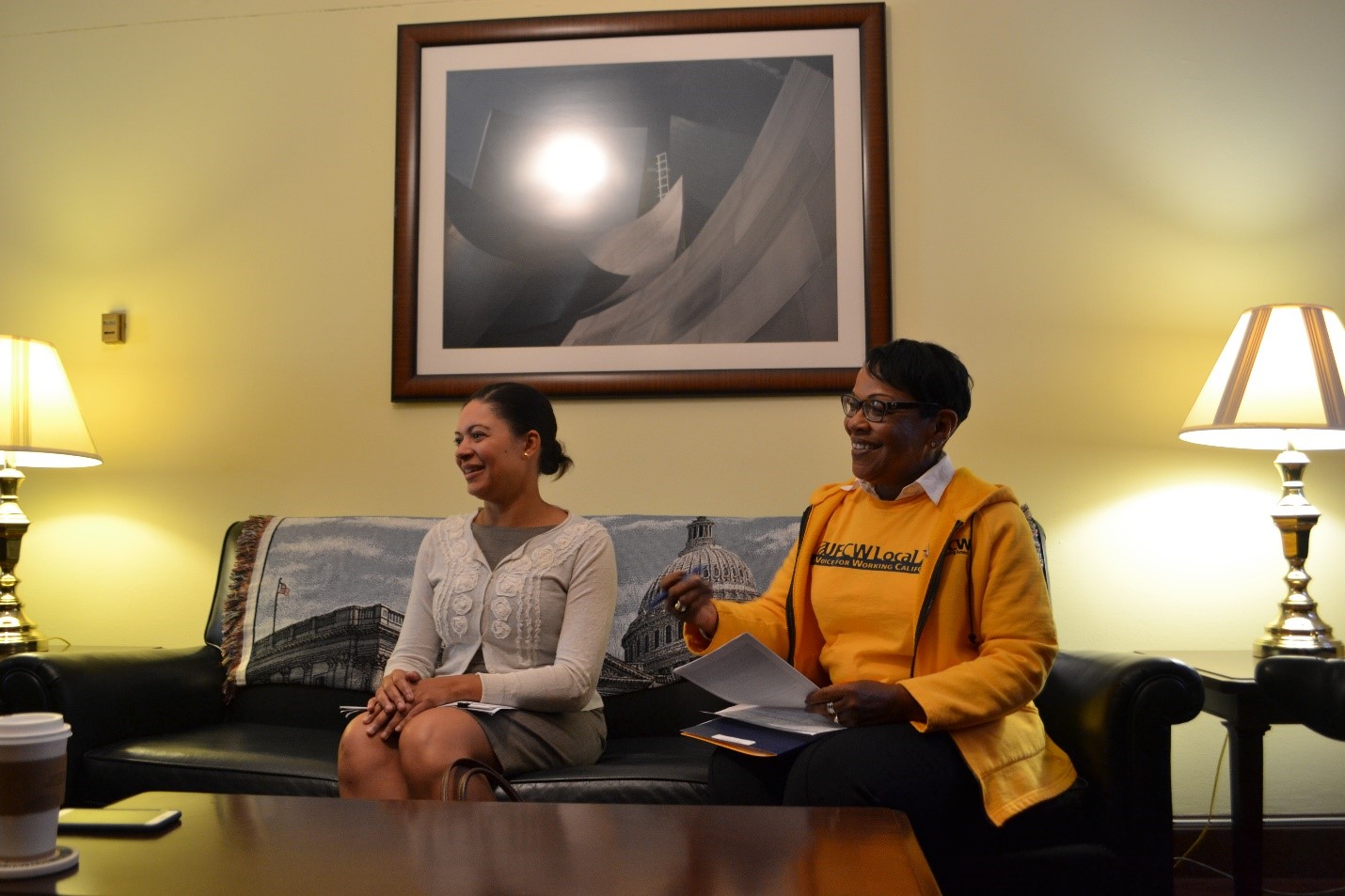 Valencia, from Local 1625 in Florida, explained the power of showing up to speak face-to-face with members of Congress. "I'm a mother of three, and I understand that twelve weeks of unpaid leave is unreasonable for a single-income household. That's why I'm here to talk to my Congressmember. It's important to speak out about these issues and for them to hear directly from us."