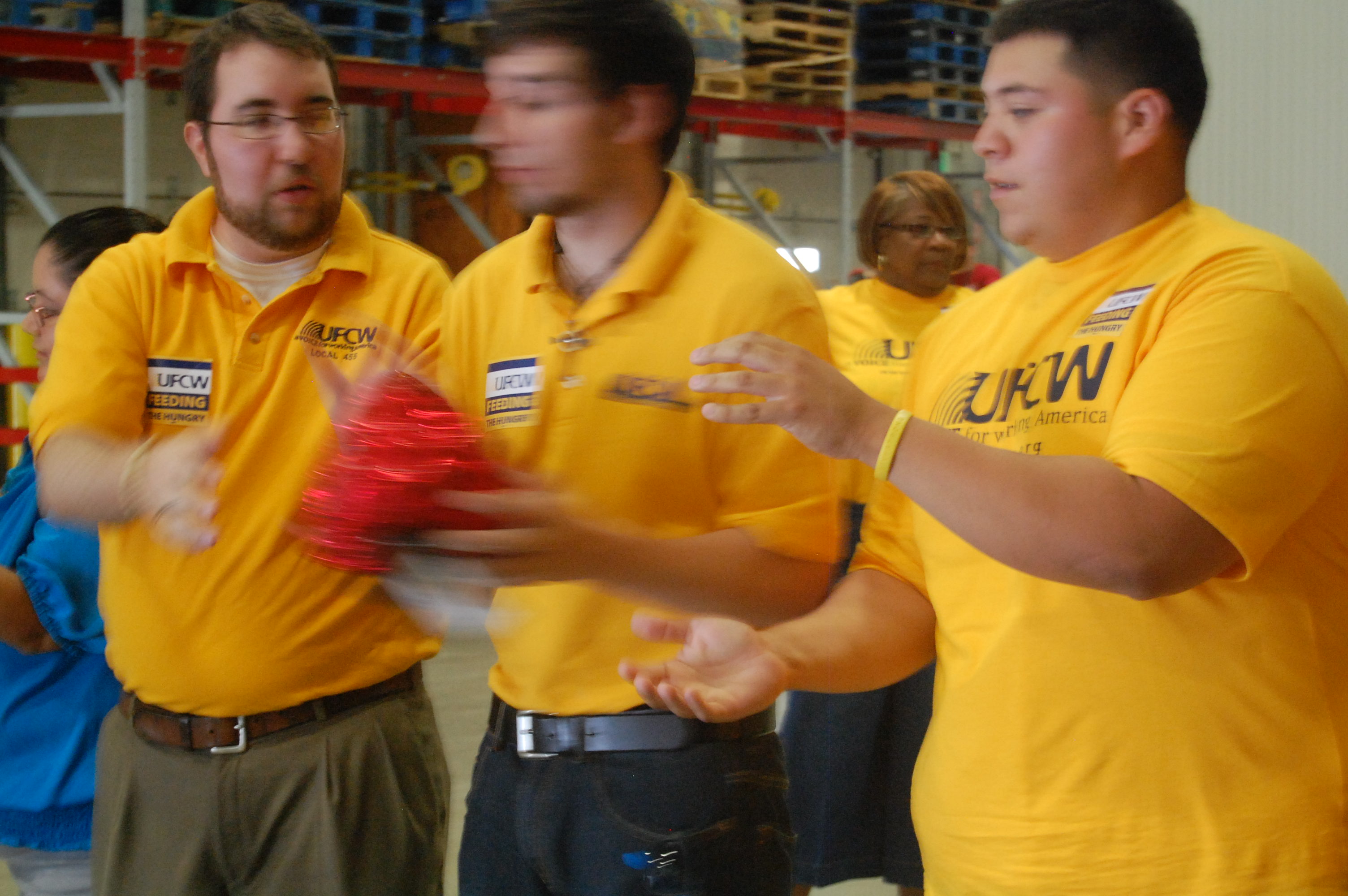 Real People. Real Action.
We're the United Food and Commercial Workers International (UFCW), a proud union family of 1.3 million hard-working men and women working together to provide a better life for our families and yours.
Give Back.
Our union family is building worker and community leaders that will meet the needs and aspirations of working families. We want to strengthen our communities to achieve economic, racial and social justice.
Speak Out.
Our members know that no one should struggle alone. It only takes one conversation to create lasting change that grows power for working people. Join us and amplify the voices of our membership.
Take a Stand.
People who are a part of UFCW have joined together to take back control of their lives. We are committed to creating a diverse, inclusive democracy for our communities and workplaces.
June 25, 2018
Over 500 UFCW members representing 20 locals from across the country poured into Washington, D.C., for the Poor People's Campaign "Global Day of Solidarity" rally on June 23 to demand economic and social justice for the nation's poor. Over the past few weeks, UFCW members rallied at their state capitols as part of the campaign's "40 Days of Moral Action."
"The Poor People's Campaign: A National Call for Moral Revival," was founded by Rev. Dr. William Barber II and Rev. Liz Theoharis, the Kairos Center for Religions, Rights and Social Justice at Union Theological Seminary, and hundreds of local and national grassroots groups. This campaign builds on the legacy of Dr. Martin Luther King Jr. and others, who organized actions in 1968 to demand economic and human rights for poor Americans of all backgrounds.
UFCW International Marc Perrone spoke at the "Global Day of Solidarity" rally, and introduced activist Cortne Lee Roché, who works as a food service employee at Earth Fare in North Carolina.
"The UFCW union family believes, as the Poor People's Campaign does, as all of you do, that America can and must work better for all hard-working families," Perrone said. "And I mean all hard-working families. Right now, broken policies are tearing parents apart from their children at the border and in places like Ohio and Tennessee too…. Make no mistake – the only way for us to stop this and other pains is to stand up, speak out, and stand together."
"I work at Earth Fare, where together with my coworkers, we are organizing together to build a more inclusive and empowering environment inside our stores," said Roché. "Faced with the reality of being a trans woman in a transphobic world, I chose to organize with the UFCW union to bring a better life to my family at work as we stand against corporate greed and immorality. It's hard work, but it's worth it. Everyone's got a struggle, but no one should struggle alone. It doesn't matter where you come from. All that matters is that you are here with us now. Nothing can stop us when we stand as one."
Here are a few images from the Poor People's Campaign "Global Day of Solidarity" rally in Washington, D.C.: