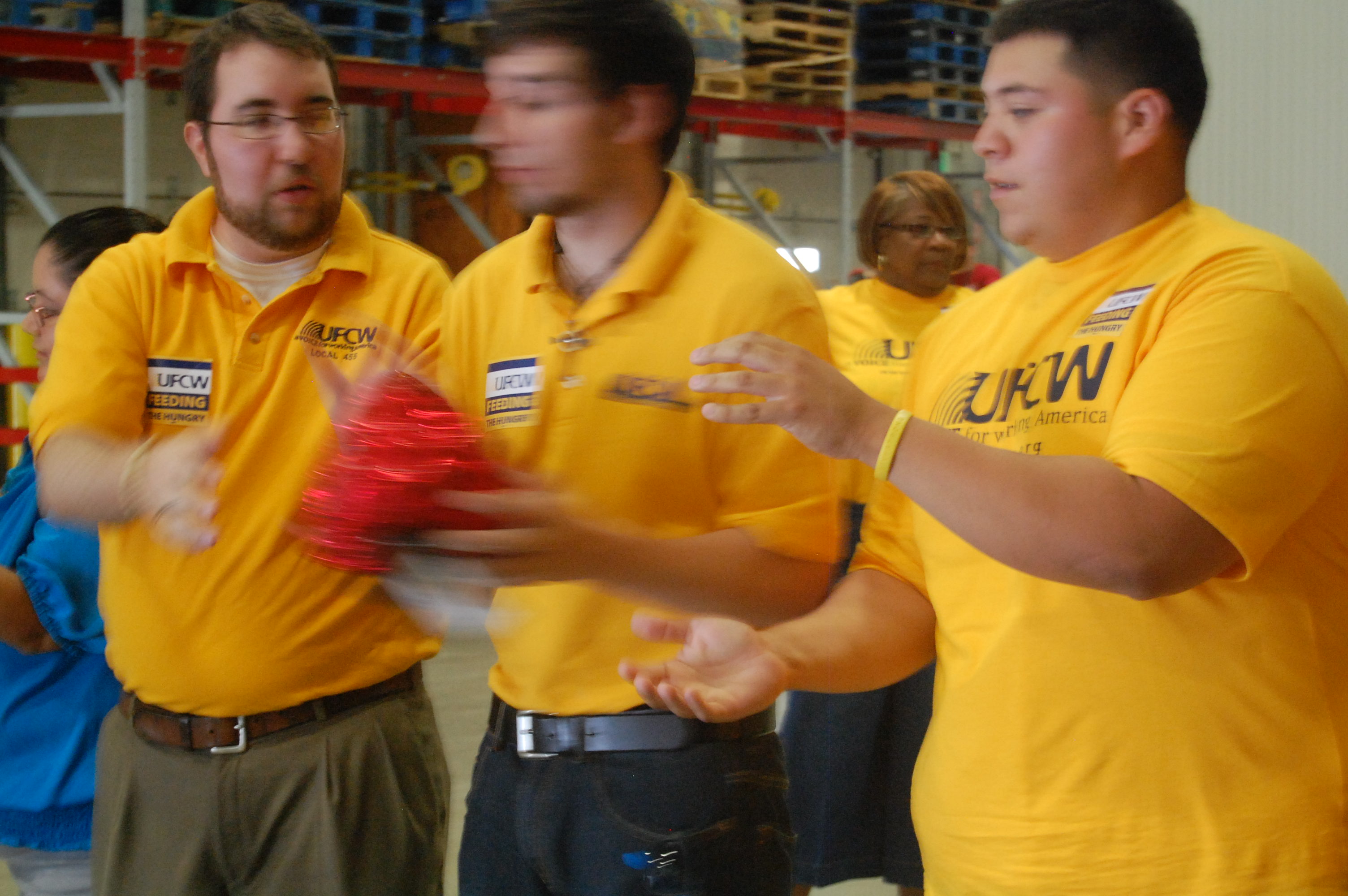 Real People. Real Action.
We're the United Food and Commercial Workers International (UFCW), a proud union family of 1.3 million hard-working men and women working together to provide a better life for our families and yours.
Give Back.
Our union family is building worker and community leaders that will meet the needs and aspirations of working families. We want to strengthen our communities to achieve economic, racial and social justice.
Speak Out.
Our members know that no one should struggle alone. It only takes one conversation to create lasting change that grows power for working people. Join us and amplify the voices of our membership.
Take a Stand.
People who are a part of UFCW have joined together to take back control of their lives. We are committed to creating a diverse, inclusive democracy for our communities and workplaces.
December 4, 2019
America's Largest Private Sector Union Applauds Warren-Schakowsky Legislation for 'Holding Corporations Accountable' and Helping End 'Exploitation' of Retail Workers
WASHINGTON, D.C. – Today, the United Food and Commercial Workers International Union (UFCW), announced its support for the Part-Time Worker Bill of Rights Act unveiled by U.S. Senator Elizabeth Warren (MA) and U.S. Representative Jan Schakowsky (IL). UFCW International President Marc Perrone released the following statement:
"Rather than do what's right, multi-billion dollar retail companies force millions of Americans into part-time jobs – jobs that guarantee they will struggle to make ends meet. Far too many of these workers are paid low wages, cannot access family leave or contribute to a pension, and are losing extra hours to outside contractors. This is wrong and it must end now.

"The Part-Time Worker Bill of Rights will go a long way towards making part-time jobs good jobs for all workers. This bill will hold corporations accountable and help end the modern-day exploitation of millions of hard-working men and women in America's retail industry."
### 
The UFCW is the largest private sector union in the United States, representing 1.3 million professionals and their families in grocery stores, meatpacking, food processing, retail shops and other industries.
Our members help put food on our nation's tables and serve customers in all 50 states, Canada and Puerto Rico.
Learn more about the UFCW at www.ufcw.org