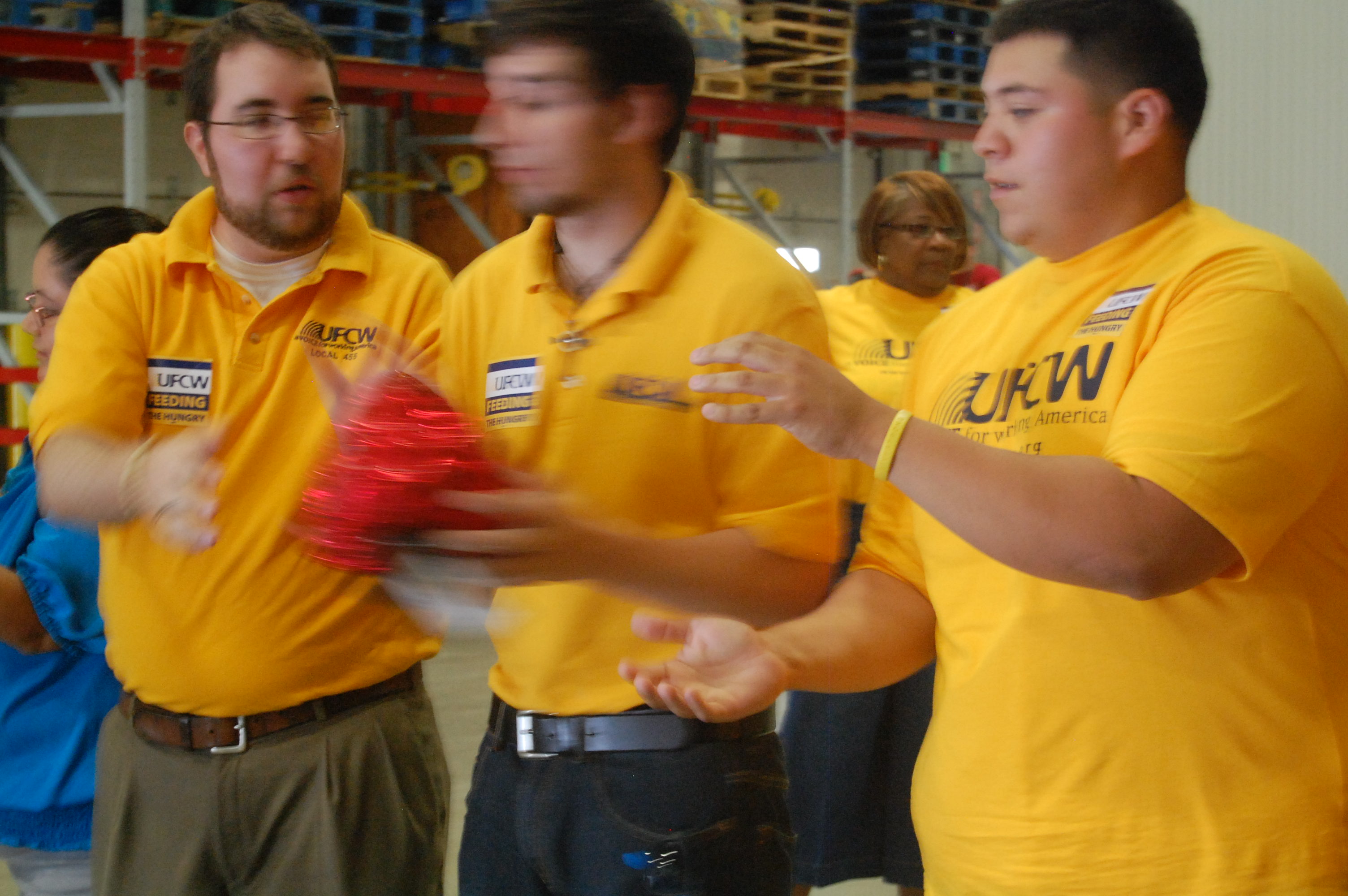 Real People. Real Action.
We're the United Food and Commercial Workers International (UFCW), a proud union family of 1.3 million hard-working men and women working together to provide a better life for our families and yours.
Give Back.
Our union family is building worker and community leaders that will meet the needs and aspirations of working families. We want to strengthen our communities to achieve economic, racial and social justice.
Speak Out.
Our members know that no one should struggle alone. It only takes one conversation to create lasting change that grows power for working people. Join us and amplify the voices of our membership.
Take a Stand.
People who are a part of UFCW have joined together to take back control of their lives. We are committed to creating a diverse, inclusive democracy for our communities and workplaces.
November 13, 2017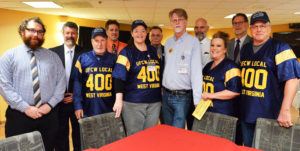 On Nov. 6, approximately 4,200 members of UFCW Local 400, who work at 39 Kroger stores in West Virginia, Ohio, and Kentucky, voted overwhelmingly to ratify a new contract. The contract, which takes effect immediately and extends through August 29, 2020, provides increased pay and maintains healthcare and retirement benefits.
Contract negotiations between UFCW Local 400 and Kroger began in early September, and a team of five Kroger employees led negotiations on behalf of the union. At a time when many retailers are cutting healthcare and retirement benefits, the unionized workforce successfully preserved their benefits while also winning wage increases. The workers attribute their success to weeks of public demonstrations held during the negotiation process.
"I think we made it clear to the company that we were willing to fight to protect our benefits," said Tami Faulknier, a 34-year Kroger employee who served on the union negotiating team.
"Our customers were overwhelmingly supportive and I think that helped a lot," said Allen Nuckels, a Kroger grocery clerk from Oak Hill, West Virginia. "I lost count of how many times someone saw us at a rally and stopped to ask me, 'Are you guys on strike? Because I won't cross a picket line!'"
"These days, it is extremely rare to ratify a contract without losing a single benefit," said UFCW Local 400 President Mark P. Federici. "I cannot overstate how much the support of Kroger customers and the rest of the community made a difference in these negotiations. Together, we were able to preserve healthcare and retirement benefits that thousands of hard-working men and women rely on."