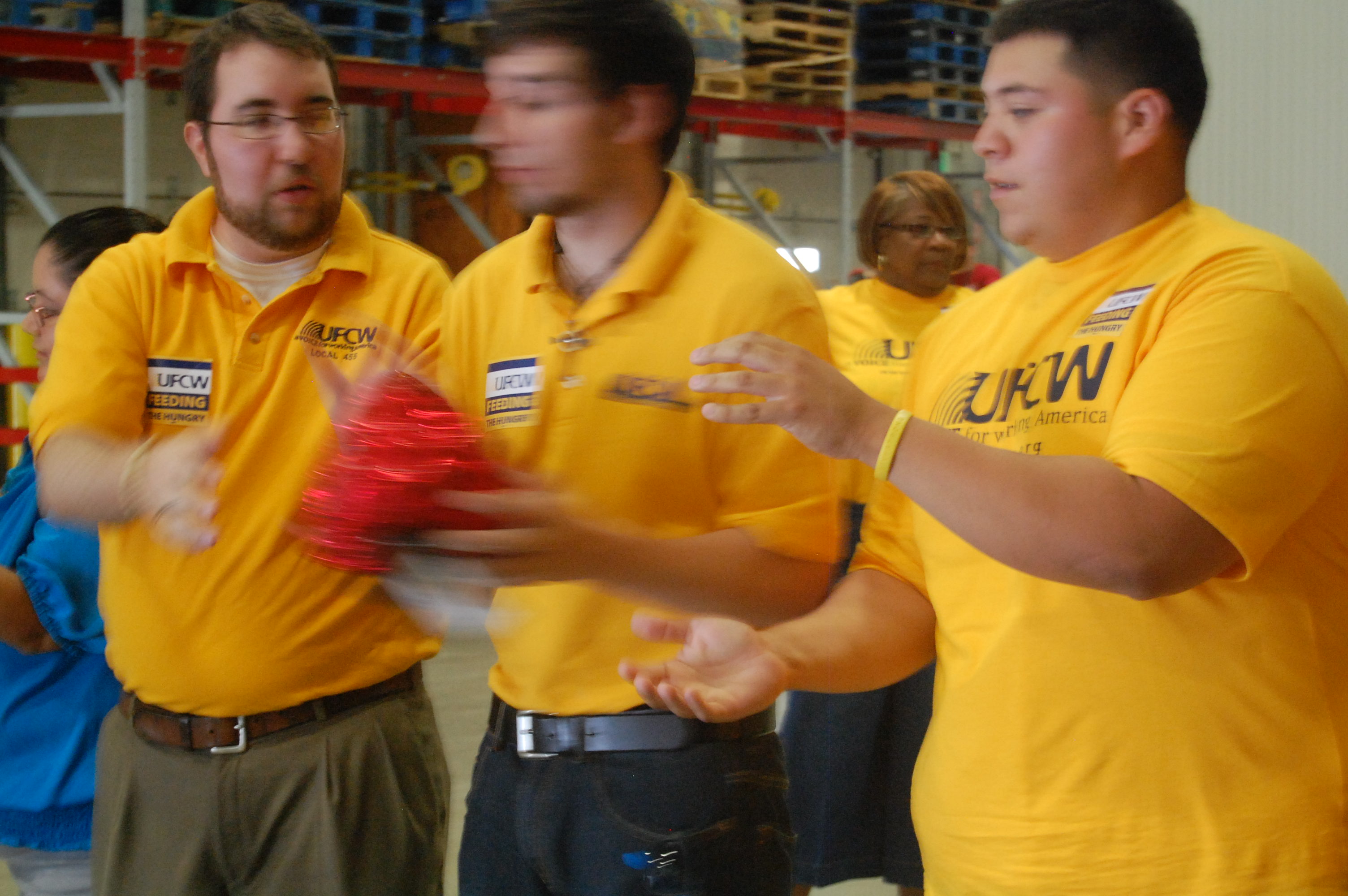 Real People. Real Action.
We're the United Food and Commercial Workers International (UFCW), a proud union family of 1.3 million hard-working men and women working together to provide a better life for our families and yours.
Give Back.
Our union family is building worker and community leaders that will meet the needs and aspirations of working families. We want to strengthen our communities to achieve economic, racial and social justice.
Speak Out.
Our members know that no one should struggle alone. It only takes one conversation to create lasting change that grows power for working people. Join us and amplify the voices of our membership.
Take a Stand.
People who are a part of UFCW have joined together to take back control of their lives. We are committed to creating a diverse, inclusive democracy for our communities and workplaces.
We believe every hard-working man and woman has earned the right to a better life.
Mobilize for a brighter tomorrow.
Every day, from our local communities to our nation's capital, our union family is committed to creating better jobs for all working people. We fight to stop trade deals that will destroy good middle class jobs, like the Trans Pacific Partnership, and improve the lives of all workers by supporting a higher minimum wage, paid leave, smart scheduling, and protecting the rights of all workers to join our union family.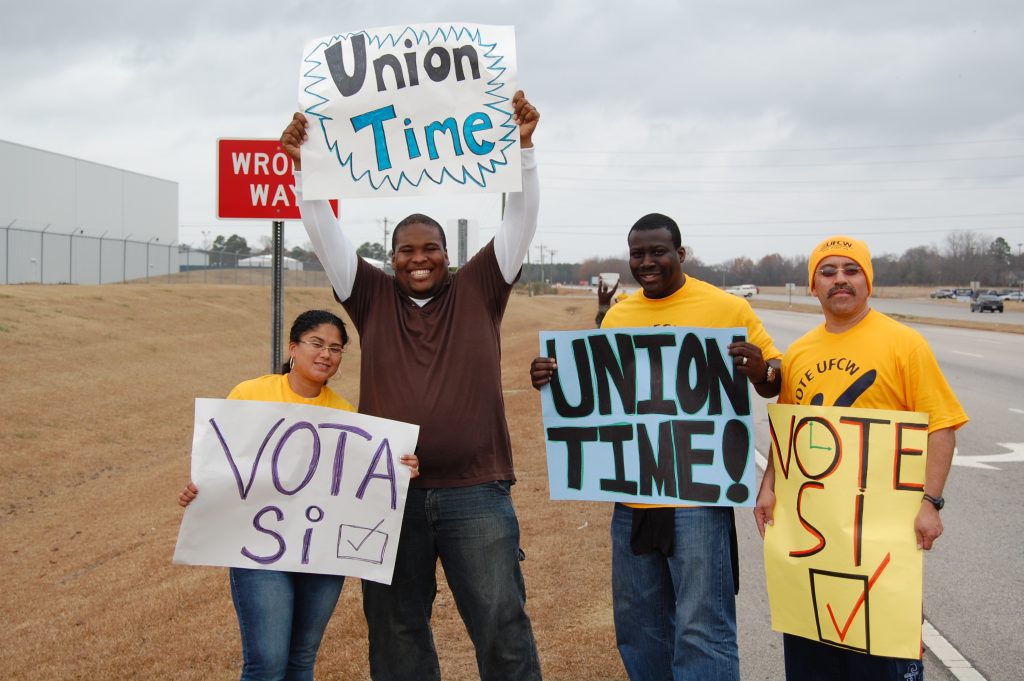 Stick together and win.
For our members, we negotiate better lives for our union family and work with irresponsible employers to help make them more responsible employers. For nonmembers who want a better life, we're here to make a real difference in the lives of those workers who want to make their employers better and are tired of struggling alone.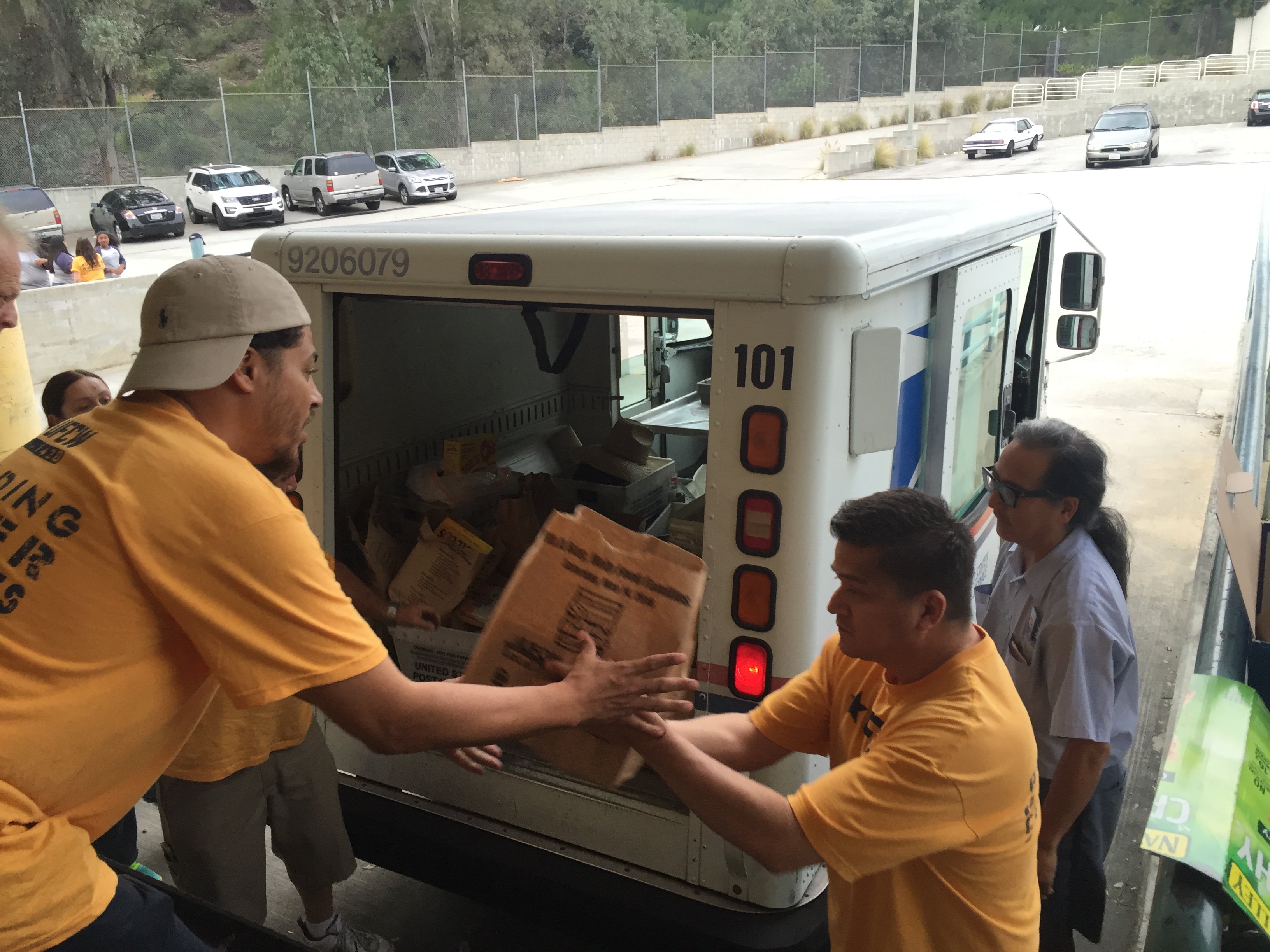 Make a Positive Impact
Making a positive impact in the lives of others isn't easy, but we're committed to improving our communities, and the lives of our customers and co-workers. From helping feed the hungry to working together with employers to make positive change, we know the power we all have to make a difference in the lives others.
Rain or Shine, UFCW is Family
 We are 1.3 million qualified and empowered working men and women who are determined to create a better and more just workplace. We are working with responsible employers in the U.S. and Canada, and around the world, to ensure workplace safety and improve wages and benefits. We are the UFCW, and by standing together, we can make a difference.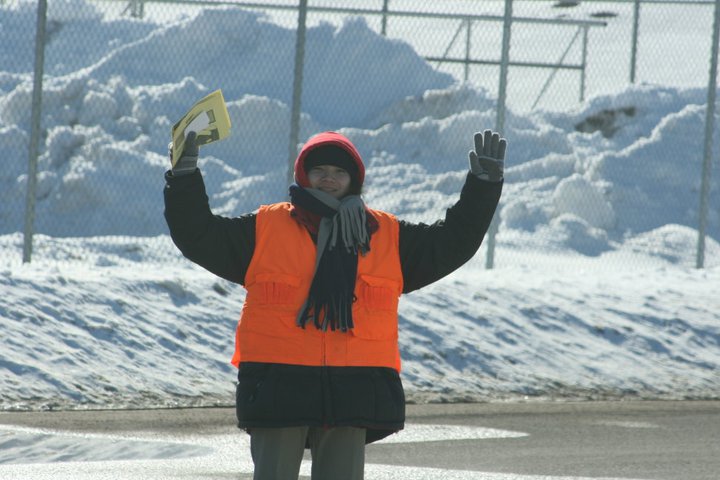 November 29, 2016
In the days leading up to the Thanksgiving holiday, several UFCW local unions hosted or participated in local food or turkey drives to help ensure everyone in their communities could enjoy a good holiday meal with their families.
RWDSU/UFCW Local 338 donated and delivered 250 turkeys to various community centers across the New York area, thanks to the generosity of the members. The turkeys were then distributed to food pantries at Suffolk Community College, Our Lady of Grace in Howard Beach, Queens, The INN in Hempstead, and Project Hospitality on Staten Island, all of which ensure that families in their communities have a warm holiday meal. A special video about the turkey drive can be viewed here.
UFCW Local 1776 participated in the 102.9 WMGK Turkey Drop. The local delivered a check for $3,500 and 3,500 pounds of turkey donated by Empire Kosher Poultry. Empire Kosher turkeys are processed by UFCW Local 1776 members in Mifflintown, Pa. Watch footage of their drop off here.
RWDSU members in the New York and New Jersey areas were also among those giving back to help the less fortunate in their communities this holiday season. In addition to food bank efforts throughout the union, RWDSU members prepared meals and provided turkeys to help make the holidays a better time for many families.
In New Jersey, RWDSU/UFCW Local 108 partnered with RWDSU supermarkets Extra Supermarket and Food Bazaar to cook meals to feed thousands of families in Newark and other cities in Essex County.  Meals were prepared and served at Clinton Memorial Church in Newark, and the bulk of meals were delivered to area homes, senior buildings, community centers, and public parks. In addition, Local 108, for the 12th year in a row, partnered with the Newark Firehouse Program for Children, and also helped prepare and serve a home-cooked holiday meal for children in Newark.
Big-hearted UFCW Local 342 members also donated food, time and effort to serve Thanksgiving meals to hungry families at Angel Guardian and Mercy Inn. King Kullen grocery in Massapequa and Stop and Shop on Hylan Blvd., Staten Island donated the frozen turkeys.
It is during the holidays that many feel the desire to give back to the community. As a union that represents hard-working families, it is also our responsibility to ensure that our neighbors have a meal to call their own during the holidays. Thank you to all who have given back and made the holidays possible for others.