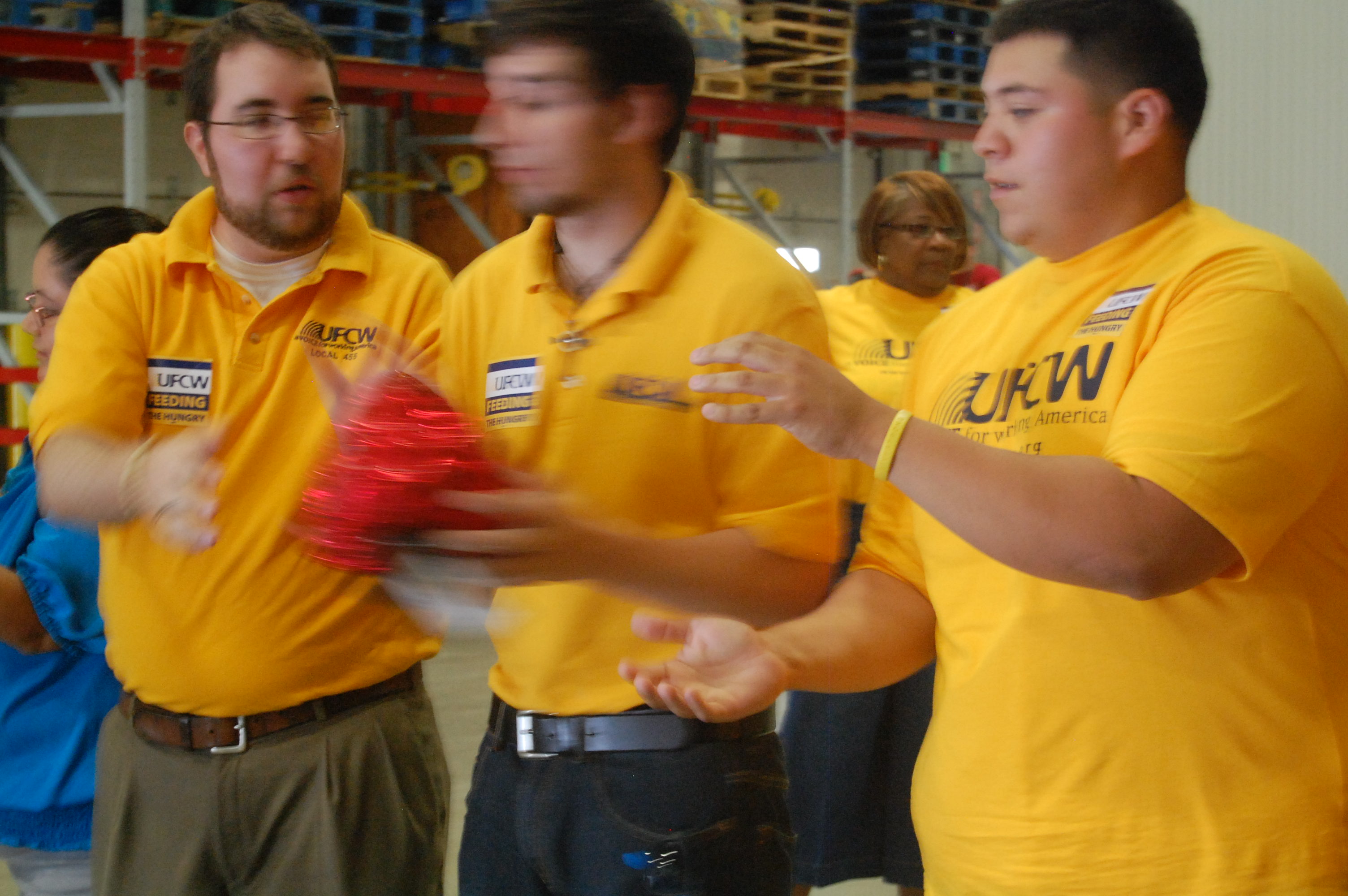 Real People. Real Action.
We're the United Food and Commercial Workers International (UFCW), a proud union family of 1.3 million hard-working men and women working together to provide a better life for our families and yours.
Give Back.
Our union family is building worker and community leaders that will meet the needs and aspirations of working families. We want to strengthen our communities to achieve economic, racial and social justice.
Speak Out.
Our members know that no one should struggle alone. It only takes one conversation to create lasting change that grows power for working people. Join us and amplify the voices of our membership.
Take a Stand.
People who are a part of UFCW have joined together to take back control of their lives. We are committed to creating a diverse, inclusive democracy for our communities and workplaces.
August 6, 2019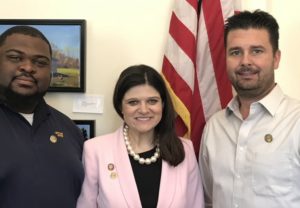 On July 11 and 12, UFCW Local 876 President Dan Pedersen, along with Organizing Director and Legislative/Political Representative Johnnie Turnage, braved the Washington, D.C., summer heat to meet with key members of the Michigan Congressional Delegation.
The purpose of these meetings was to bring important membership issues to Congress and build working relationships with these elected leaders so that UFCW Local 876 can continue to be a formidable partner in the fight for the issues impacting working families in Michigan. The meetings were held in coordination with the International's Legislative and Political Action Department.
Pedersen and Turnage met with eight members and staff of the Michigan Congressional Delegation, including meetings with U.S. Senators Debbie Stabenow and Gary Peters.
"Taking the time to visit members of Congress provides the vehicle UFCW local unions need to amplify membership concerns, priorities and goals," said Pedersen. "As you know, major decisions are made that directly impact our contracts and our members' lives. Why would we leave this important message to anyone else to deliver?"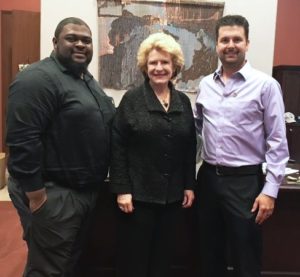 Since these meetings, multiple Congressional leaders from Michigan have reached out to UFCW Local 876 to schedule additional meetings in the district during the upcoming August recess. By taking affirmative action to meet with key members of Congress, UFCW Local 876 is that much more positioned to serve as an effective advocate to communicate important issues that impact their members and working people.
If your local is interested in coordinating a meeting with your Congressional delegation, contact Karen Gasper in the Legislative and Political Action Department at kgasper@ufcw.org.