CTI Workers Ratify First Union Contract

August 10, 2016
August 10, 2016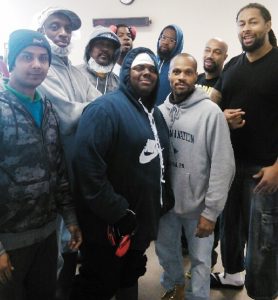 On July 28, 75 workers at CTI Foods in King of Prussia, Pa., ratified their first union contract. The CTI workers produce food for fast food restaurants and are members of UFCW Local 1776.
"We feel more united now; we have a better bond," said Shop Steward Kyle Pendleton, who has worked at CTI Foods for 19 years and was instrumental during the organizing and negotiation process. "The company is working with us now and having a contract has made the company better."
The new three-year contract guarantees health insurance, safety and labor-management meetings, as well as pay increases. For some workers, this will be the first raise they've received in years.
"I would like to congratulate the CTI workers on their first UFCW contract," said UFCW Local 1776 President Wendell W. Young, IV. "This is a huge win for them and their families."