November 1, 2016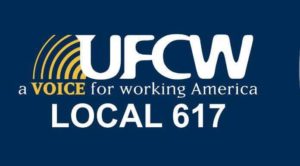 On Oct. 15, members of UFCW Local 617 ratified a new five-year agreement with Pinnacle Foods in Fort Madison, Iowa. UFCW Local 617 represents over 400 hourly employees at the Pinnacle Foods Fort Madison Armour Star facility.
The new contract provides significant wage increases for all employees over the life of the contract, including a much faster progression for new hires. The contract also protects pensions for current and future employees, and continues to provide quality, affordable healthcare with no increase in deductibles, copays or out of pocket maximums for the life of the agreement. Other improvements include increased medical leave, and faster 401(k) eligibility with auto enrollment and company match.
The contract continues the high performance, team-based work environment structure that has created a highly skilled and flexible workforce. In addition to a strong base pay, workers have the opportunity to continue gaining more skills and even higher pay.
"Our members are very skilled and talented," said Robert Cale, vice president of political education at UFCW Local 617. "We have taken on a lot of responsibility within the plant. We are very proud of what we do and the skills we demonstrate to make our facility successful. Our members are also very passionate about our union."
"We all know the role our union plays in making our facility successful and profitable," Cale added. "While negotiating our contract with Pinnacle Foods, we were committed to protecting and improving the high quality jobs at the facility. That means good wages, affordable high quality healthcare, and retirement security in the form of a defined benefit pension and 401(k). Without the strong union membership we have, none of this would be possible."