November 15, 2016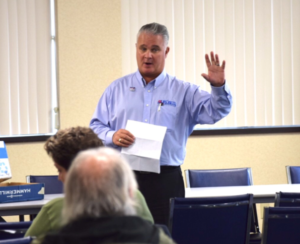 Members of UFCW Local 1776 who work in the Pennsylvania Liquor Control Board's (PLCB) Wine and Spirits stores overwhelmingly ratified a new three-year agreement with the commonwealth on Oct. 10. The new contract provides significant wage increases and maintains a strong benefits package for the nearly 3,000 employees.
The members who work in the Pennsylvania Wine and Spirits stores make considerable contributions to the commonwealth. From generating much needed revenue for the state to preventing minors from getting alcohol, these workers are on the front lines helping our communities.
"I would like to congratulate the members and negotiating committee for their accomplishments in this ratification," said UFCW Local 1776 President Wendell W. Young, IV.