October 2, 2017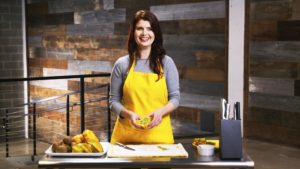 Maia Dubar, a UFCW Local 919 member and Stop & Shop produce clerk in Connecticut, is back again with tips about how to pick out and enjoy a kiwano melon, starfruit, and kiwi in the UFCW's new "how to" video.
This video is part of a series of "how to" tips from UFCW members who are experts in their fields. In addition to Maia's tips about tropical fruits, the series features expert advice from a UFCW prep cook, cake decorator, makeup artist, florist and butcher.
You can watch Maia show you how to pick out and enjoy tropical fruits here. You can also subscribe to UFCW's "how to" videos here.