January 2, 2018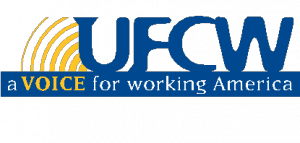 On Dec. 21, the UFCW called on the National Chicken Council (NCC), the voice of the poultry industry, to set higher industry standards and stop the use of incarcerated and exploited labor by their member companies. In a letter to the NCC, UFCW International President Marc Perrone called on the NCC to take the lead in establishing a clear industry standard and give consumers confidence that their chicken is produced without these inhumane practices.
"This is not responsible or moral behavior," said Perrone in the letter, "and as a leading voice of the poultry industry, it would make a difference if the National Chicken Council condemned these practices publicly and insisted on all of your member companies to do the same by agreeing to a code of conduct that puts an end to this reprehensible behavior."
While more than 70,000 hard-working members of the UFCW family work in the poultry industry and earn better wages and benefits, the conditions in nonunion plants are far worse. A recent Oxfam report highlighted the struggles faced by nonunion poultry workers, including wearing diapers at work because they are routinely denied bathroom breaks. In addition, the industry has repeated problems with the use of incarcerated labor, underage workers and workers with disabilities being paid less than a minimum wage.
"The fact that some of your member companies have continued to operate in such an irresponsible manner is bringing shame upon the entire poultry industry and devaluing the skilled work of hundreds of thousands of hard-working men and women," said Perrone. "This disgraceful practice also damages the reputation of responsible companies and our members who have good jobs working in poultry plants."
You can read the entire letter here.